A major focus of the LL.M. program is for students to gain a more intimate understanding of what to expect in practice and be "client-ready" and able to walk into a meeting with instant credibility. To become apprised of recent legal and business developments in entertainment, arts and sports law top practicing attorneys teach relevant and timely courses, and practical learning is a large component of the program.
Practicum & Internships
Each student receives supervised, hands-on training in a workplace related to the student's track of study.
"The program [practicum] has helped me get there by not only placing me into the real practice but by granting me the privilege to work with and learn from these role models I look up to professionally. I'm drafting and negotiating agreements for the first time while being challenged to develop the skills that are in demand when becoming an effective lawyer in the entertainment industries."
Maria Jose Rivera, LL.M. Class of 2017
NBC Universal Telemundo
PLACEMENTS HAVE INCLUDED
Charlotte Hornets (Charlotte, NC)
Chase Lawyers (Miami, FL)
Danziger, Danziger & Muro, LLP (New York, NY)
Heitner Legal (Miami, FL)
Legends (New York, NY)
Minnesota Vikings (Minneapolis, MN)
NBC Sports Group (Stamford, CT)
NBC Universal Telemundo Enterprises (Miami, FL)
Roc Nation Sports (NY, NY)
Sony Music (New York, NY)
UM Athletic Department (Coral Gables, FL)
Site Visits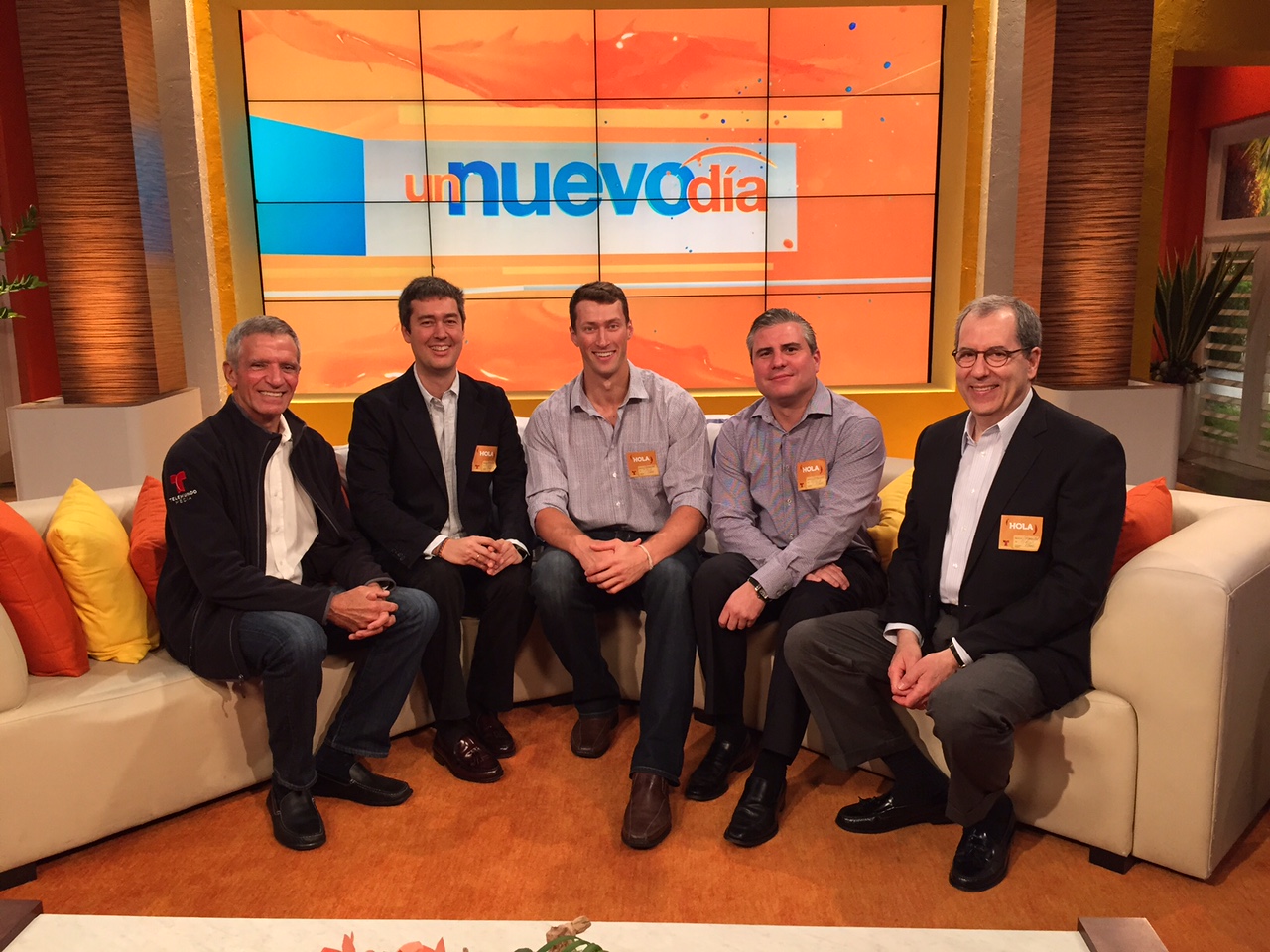 Students are invited to local entertainment companies, museums, and professional sports franchises, where they can gain an understanding of business operations, and interact with counsel.site visits to local entertainment companies, museums, and professional sports franchises. (Pictured: 
Students

and the D

irector of the P
rogram, Harold Flegelman,
visit Telemundo and meet with Jose Sariego, then Senior Vice President for Business & Legal Affairs)
Past Site Visits have included: Telemundo, The Miami Heat, Florida Panthers, Florida Marlins, and NATPE (National Association of Television Programming Executives)
 
Mentorship
By matching a mentor with each student based on student background and interest; the mentors are industry professionals available to bounce ideas off of in connection with career development.  
Tutorials
Students stay on top of the latest activity in the entertainment, sports and arts industries. Prominent attorneys and professors conduct interactive three-hour sessions on topics of high interest in the marketplace. Tutorials have included an Introduction to Music Law (Parts I and II), Sports and the Media, Media Psychology, and Recent Developments in the Practices of Law in each of the Arts and Sports Industries.
Weekly Guest Speaker Series
Prominent attorneys and executives in the applicable fields are invited as guest speakers to address students on a weekly basis. They discuss industry developments and their own career paths.
(Pictured: Leigh Steinberg, center, one of the most successful agents in professional sports and the basis for "Jerry Maguire" spoke to students in the "Sports Law" class.)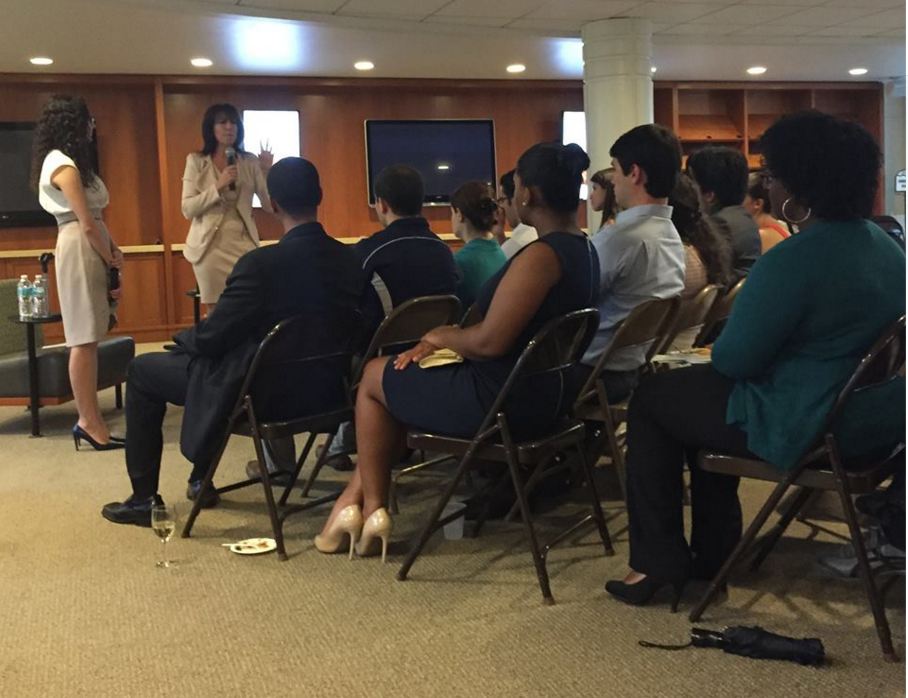 (Pictured: LL.M. students attend Q & A with Entertainment Law Attorney and Adjunct Professor Ivy Kagan Bierman, named 2015 Entertainment Lawyer of the Year. This event was organized by the LL.M. program and these Miami Law student organizations: Intellectual Property Law Society, Entertainment and Sports Law Society, and Miami Law Women.)
Guest Speakers Have Included:
David Schwartz –  Assistant General Counsel, The Walt Disney Company
Scott Parrish –  COO/CFO of Alcon Entertainmen
David Fierson –  Head of Operations and General Counsel of Anonymous Content
Beth Collins –  EVP, Business Development at Azoff MSG Entertainment
Ana Salas Siegel –  General Counsel, NBCUniversal Telemundo Enterprises
Lita Rosario –  Founder, WYZ Girl Entertainment Consulting, LLC
Christine Vincent – Project Director, Artist-Endowed Foundations Initiative, The Aspen Institute
Aric Kurzman – General Counsel, Adrienne Arsht Center for the Performing Arts
Steven Marx – Partner, Podhurst Orseck, P.A.
Michael Cheah – General Counsel, Vimeo
Steve Silton – Partner, Cozen O'Connor LLP
Danna Haydar – Associate General Counsel, Tampa Bay Lightning
Catherine Levene – Co-Founder, Artspace.com
Cristina Scarano, VP, Business & Legal Affairs for Latin America & US Hispanic, BBC Worldwide
Sandy York, General Counsel to the Ultra Music Festival and Principal of York PLLC
International Symposium
Students in the program attend a two-day International Symposium on Entertainment, Arts and Sports Law the Law School co-hosts with the American Bar Association.
Independent Study
Tutorials are available for students to have additional writing opportunities and work on business-related projects.
---
More Photos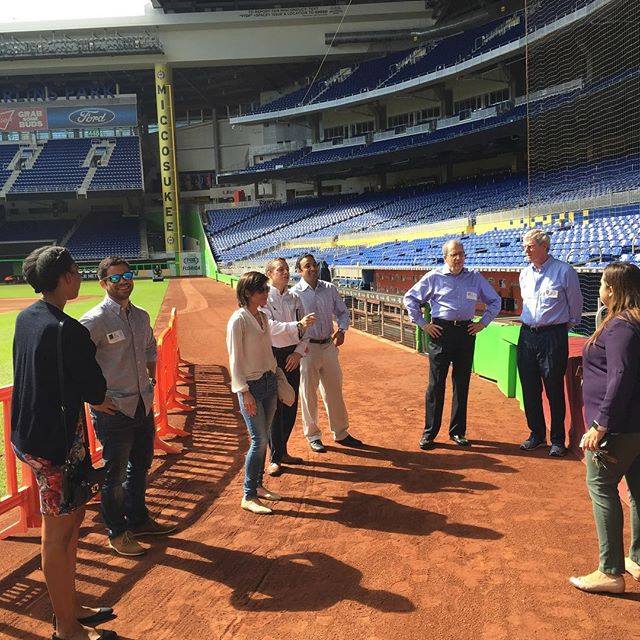 In September 2016, students met with Miami Marlins Senior Legal Counsel at Marlins Park Stadium.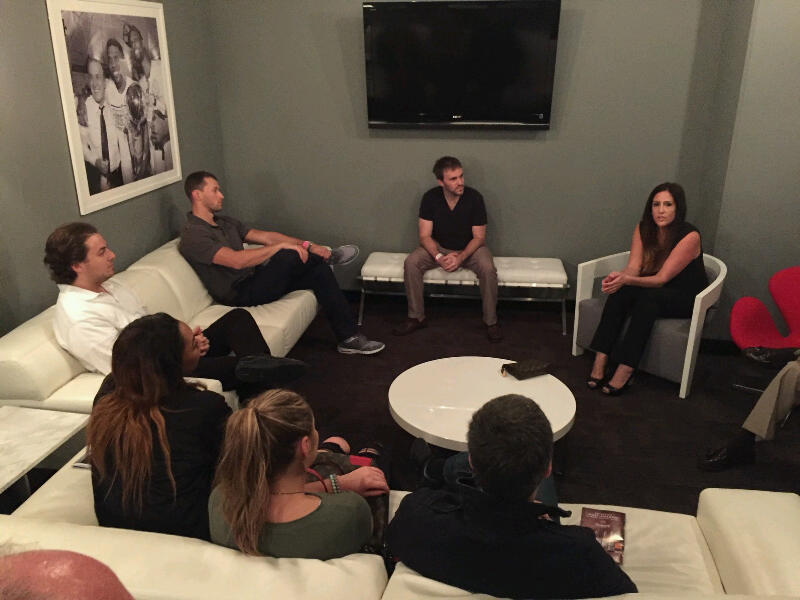 Students meet with Miami Heat VP and Associate General Counsel Vered Yakovee.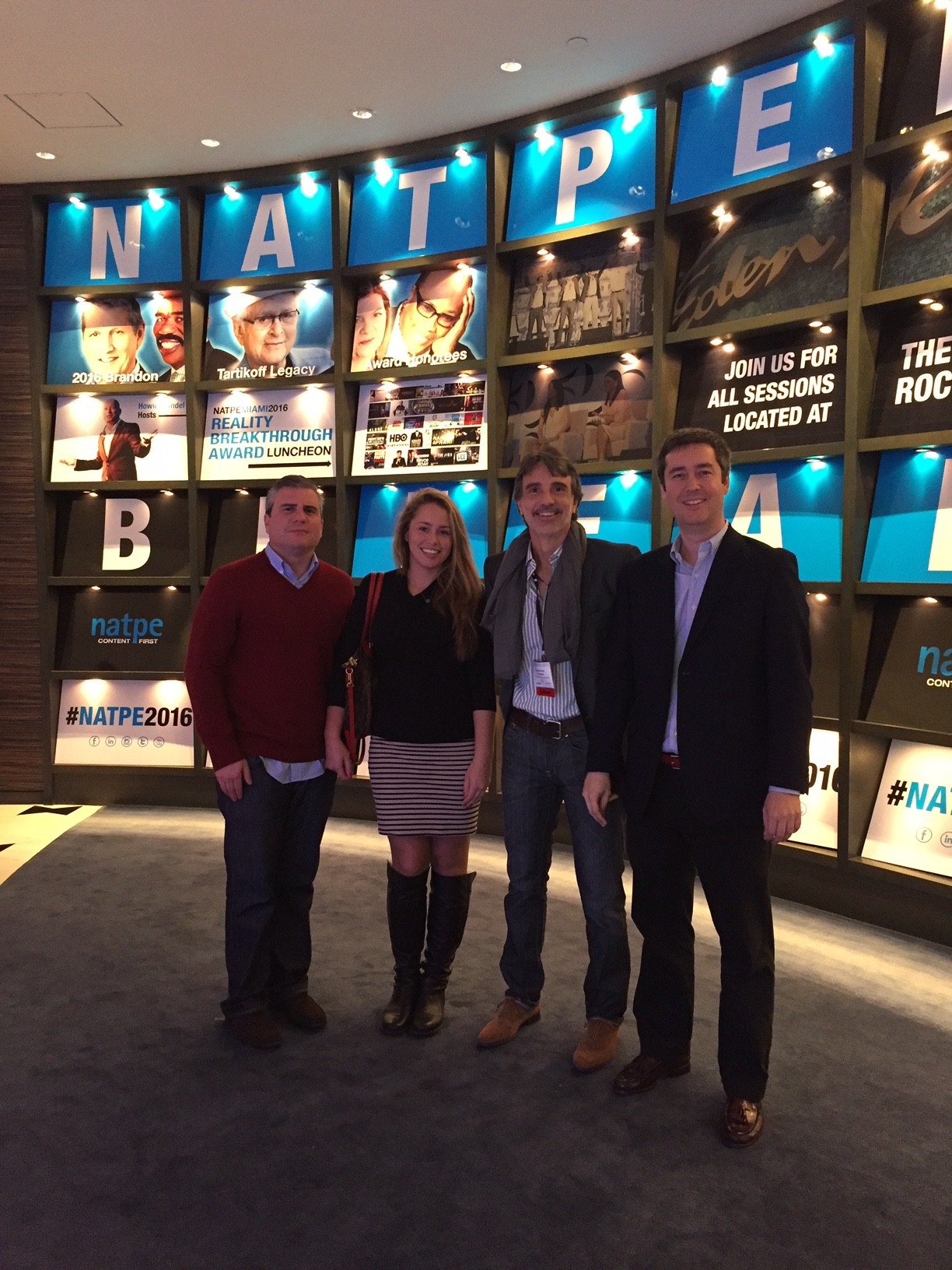 Students attend NATPE - National Association of Television Programming Executives. (Pictured with Visiting Professor Hernan Pantaleon [second from right], who taught "Legal Aspects of Television Production in Latin America.")
---
Entertainment Track / Arts Track / Sports Track 
JD/LLM Joint Degree
International Student Options
Hands-On Learning
Request Information
Apply
Contact: EASL@law.miami.edu