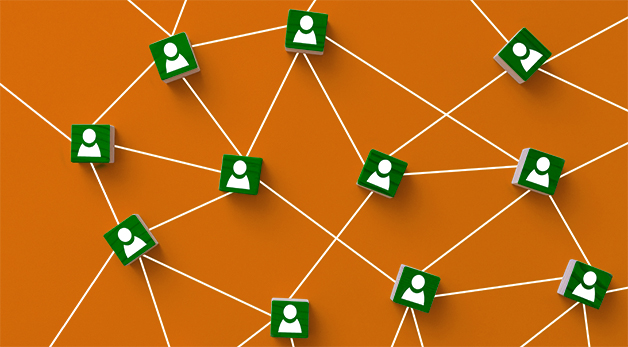 Victor A. Mayorga, J.D. 14, is one of the many Miami Law graduates who have advanced their careers in international law through opportunities provided by the Juncadella Corporate Counsel Group, an informal networking group for in-house counsel based in South Florida who do work primarily related to Latin America and the Caribbean.
"I was inspired to join the group by its founder, Salvador Juncadella," said Mayorga, who is general counsel for Britto Central, Inc. in Miami. "In the past decade, I have learned so much and built lasting friendships and professional relationships with the JCCG members."
"While at Miami Law, I met attorneys from Peru, Argentina, Paraguay, Brazil, Spain, Canada, Germany and many other countries," Mayorga said. "Coming to Miami Law was a great decision, and it's been a pleasure to support the school through the years."
The Genesis of JCCG
Juncadella, a retired international consultant at Morgan, Lewis & Bockius LLP, founded the JCCG in 1992. The organization's quarterly luncheons and seminars have been held in cooperation with the firm and Miami Law, the only law school to be part of the group. Many JCCG members also collaborate with Miami Law in the course "Doing Business in Latin America."
"When I joined Morgan Lewis in 1992, I organized this group to promote networking and offer educational programs to in-house counsel," said Juncadella. "We had 10 members at our first lunch in Coral Gables. Through the years, our group has grown steadily, and when I retired in 2018, we had more than 100 professionals at the event."
Organizing Professional Seminars
During his tenure, Juncadella organized a series of 10 seminars, hosted by Miami Law, before passing the baton to Mark Zelek, partner at Morgan Lewis's Miami office and chair of the JCCG. "Our last seminar "Agility and Innovation for Corporate Counsel" had seven panels and 28 speakers, including in-house and outside counsel," Juncadella said.
The group has expanded as South Florida has grown to become the Latin American headquarters for hundreds of multinational companies. Currently, JCCG has about 400 members, including in-house counsel for more than 300 multinational corporations. "Some have different responsibilities or cover different areas of Latin America or the Caribbean," Juncadella said. "Since Miami is the gateway to the region, students considering a career in international law have a tremendous future here."
Zelek noted that Miami Law has provided "terrific support" to JCCG through the decades. "Holding our seminars on the UM campus is the perfect venue for our members, as many of them live or work in Coral Gables," he said. 
The next JCCG seminar is planned for February 2022, two years after the last in-person event. "We always invite a select group of about 20 Miami Law students to interact with our members," he said. "It gives them a great opportunity to meet leaders in the international general counsel community and for our members to meet them."
Career Benefits for Miami Law Students
Since the first JCCG seminar in 1997, all net profits from the events have been donated to Miami Law to support scholarships for LL.M. students – more than $45,000 to-date," said Zelek.
Yazmyne Vasquez Eterovic, Associate Director of Career Development & International LL.M. Career Advisor at Miami Law, agrees the partnership is a special opportunity, "It gives our law students opportunities for relationship building, networking, and internships."
"We have a unique position to have access to this group of in-house counsels either based in South Florida or who do work primarily related to Latin America and the Caribbean," she said.
The JCCG also provides an ideal point of contact for students looking for internships or employment in South Florida's multinational legal community, added Zelek. "UM provides a pipeline for good candidates for our members, and about half of our 450-plus members have degrees from Miami Law."
A Professional's Experience
Mayorga's experience illustrates the many benefits of the two-way partnership. The Peruvian licensed attorney came to Miami in 2011 after earning his law degree and working on a bank's legal team. "My father was a prosecutor, and my focus was on corporate, finance, and real estate work," he said. "I wanted to broaden my experience and practice in Florida."
At Miami Law, Mayorga completed the requirements for an LL.M. and earned his J.D. in 2014. As a student, he took part in an international moot court competition and JCCG activities. In 2012, Zelek presented him with the Rafael Benitez Scholarship, reflecting his commitment to international law. Established by family and friends of the late Professor Rafael C. Benitez, this scholarship commemorates his vision for global education and his deep commitment to the education of foreign law students.
After passing the bar, Mayorga worked for two Miami law firms and was involved in an arbitration case involving the government of Panama. In 2016 Mayorga was recruited to join Britto Central, a multinational company owned by renowned artist Romero Britto. "I handle the legal affairs, including intellectual property rights and contract management," he said.
"I also stay active in JCCG and enjoy talking with today's students."
See more Miami Law magazine stories
More on Miami Law's Global and International Law Program