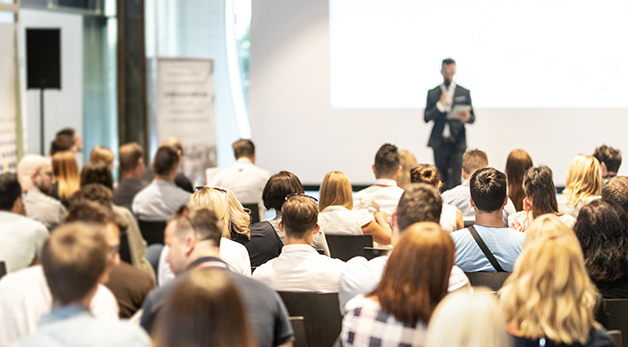 For more than two decades, Microsoft Latin America has been a strong supporter of Miami Law's LL.M. programs for foreign-trained attorneys, and the relationship has deepened over the years.
The relationship began with several short-term internship programs. Around 14 years ago, Microsoft launched a formal one-year internship program for Miami Law LL.M. students, some of whom were foreign-trained attorneys from Latin American countries, to form part of Microsoft Latin America's legal and corporate affairs team based in Fort Lauderdale
"We can be very proud of the Miami Law-Microsoft Latin America relationship, which has grown from internships to academic engagements, mentorships, and law review publications on the latest issues relevant to the tech sector and our region," said Daniel Korn, director of corporate affairs, Microsoft Latin America.
Relationship Extends to Conferences and Classrooms
"We invited Professor Mary Anne Franks to keynote the off-site meeting of Microsoft Latin America's Corporate, External & Legal Affairs department in October 2017, and she gave a memorable presentation on 'Technology and the Role of Women and Minorities,'" said Korn. "Professor Franks addressed many issues including the implications that the lack of diversity represents for a workplace environment and product development."
At the invitation of Miami Law Professor Hernán Pantaleon to participate in his "Doing Business in Latin America" course, Microsoft has given classes on "The Trusted Cloud" in 2017 and 2018 and mentored students in the course. CELA has also participated in virtual career panels to help guide students on legal employment strategies.
Korn noted that the Inter-American Law Review published two articles over the years by CELA executives, "Facilitando the Cloud: Data Protection Regulation as a Driver of National Competitiveness in Latin America (2014);" and "Digital Transformation and Jobs: Building a Cloud for Everyone (2018)." The journal also gave the IALR's Lawyer of the Americas award in 2013 to Horacio Gutierrez, J.D.'98, then Microsoft's corporate vice president and deputy general counsel.
Hands-On Business Law + International Law Opportunities for Miami Law Students
For the past 14 years, Microsoft Latin America's CELA department has offered a one-year legal support specialist position via a Microsoft supplier for Miami Law LL.M. students upon graduation. The graduates provide support to the Corporate Affairs, Commercial Legal, Compliance, Philanthropies, Cybersecurity, and Internal Investigations teams.
"This program integrates LL.M. graduates as members of the Microsoft Latin America CELA team by enabling them to engage with the commercial and policy issues impactful for the business," Korn said. Current issues include adopting cloud computing and artificial intelligence and increasing public access to internet connectivity and digital skills. In addition, participants work on doing external presentations for clients, collaborating in drafting model regulations and executive positioning on the latest technology issues, and engaging with trade associations, NGOs, universities, and other vital partners, Korn added.
"As a result of the cross-group learning experience in the one-year legal support specialist position, Miami Law LL.M.s in our program gain the opportunity to accelerate their professional growth by empowering and growing their skills within the CELA team but also with business clients," said Korn.
How Training Positions Can Pan Out with Jobs
Many former Miami Law legal trainees are still working at Microsoft not only in the U.S., but also in many countries throughout Latin America.
"Following completion of the program, participants have received offers to extend their terms as legal support specialists and been offered full-time positions in Microsoft as well as at different technology companies such as Apple, Verizon Media Group, among others," Korn added
Three such students include Juan Pablo Borja, LL.M. '17, now a Risk Manager at Microsoft Latam, Patricio Roffo, LL.M. '19, a Risk Manager at Microsoft Worldwide Commercial Finance in Dublin, and Mercedes Caycedo, LL.M. '16, now a Compliance Attorney at Microsoft Latam.
"Microsoft Latin America benefits from the professional experience and international background of the participants who have worked in law offices, multinationals, and the public sector in their home countries," Korn reflected.
Noting that Microsoft Latin America will be hiring another LL.M. graduate this summer, Korn said, "We look forward to further developing our partnership with the University of Miami Law School, its students, and faculty to the benefit of the community."
Read more Miami Law Magazine stories