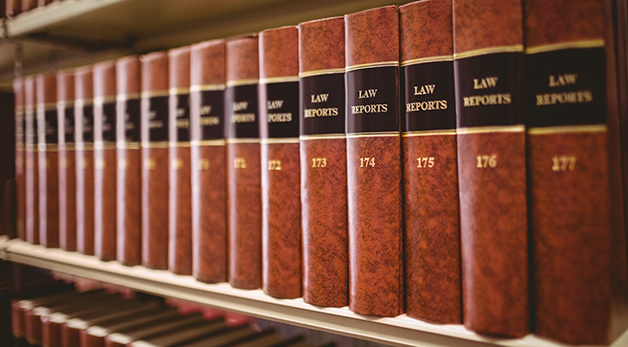 The University of Miami School of Law is launching a Doctor of Juridical Science program for Fall 2022. The SJD, the highest level of law degree, is an advanced research degree program designed for aspiring legal academics, members of the judiciary, and public policymakers. The mission of the SJD program is to produce graduates who are prepared to become leaders in international academic, judicial, and public service communities.
"The new SJD program represents the law school's firm commitment to its international programs," said Interim Dean Nell Newton. "I am happy to build on the work of Dean Emeritus Tony Varona to launch this program, which will raise the law school's already stellar international profile as a destination for cutting edge international and comparative scholarship."
Targeted degree program
The SJD degree is primarily intended for those who teach or who wish to teach law outside the United States, who are pursuing a judicial career in their home countries, or who are involved in policy work in research institutes or government organizations. The SJD program is only open to exceptionally well-qualified candidates who have already obtained an LL.M. degree or wish to begin their SJD studies with an LL.M. degree at Miami Law.
Students in the SJD program, through the support and guidance of a faculty advisor, are expected to develop, research, and complete a scholarly dissertation that will constitute an outstanding contribution to legal scholarship.
Miami Law provides an excellent environment in which students can pursue their SJD degree. Miami Law has a rich history of engagement with international and comparative law, a world-renowned faculty, and a location in a global city that serves as a bridge to the Americas.
"The SJD degree program builds on the success of our other international graduate programs by providing opportunities for students to pursue advanced scholarship," said Sergio J. Campos, SJD director. "It further solidifies our reputation as a leader in international graduate education, and I am proud to serve as the program's first director."
Hub for LL.M. specialties
Miami Law's other highly successful LL.M. programs offer unique specialties in international arbitration, international law, international taxation, entertainment, art and sports law, as well as other disciplines.
Miami Law also boasts a large and diverse faculty with expertise in a wide variety of areas. Miami Law has one of the largest faculty of any U.S. law school teaching and doing research in international law, and Miami Law has extensive experience with comparative research in fields such as criminal law and policy, and race and gender and the law. The size and diversity of the Miami Law faculty allows students to address and engage with global policy issues relating to climate change, migration, trade and finance, dispute resolution, human rights, health, and education.
Miami is at the pivot point between the Americas and Europe, located in a city fueled by an influx of international ideas making it an ideal location for students pursuing an SJD degree. Students not only benefit from the resources of Miami Law and the wider university, but also from the distinctly international intellectual life of the surrounding city.
More information about the program coursework and requirements and about the application process can be found on the program website.