Environmental law covers many areas or practice, including air, water and sea pollution, responsible land use, endangered species, and social justice. Here are four Miami Law alumni who are making a difference in their fields.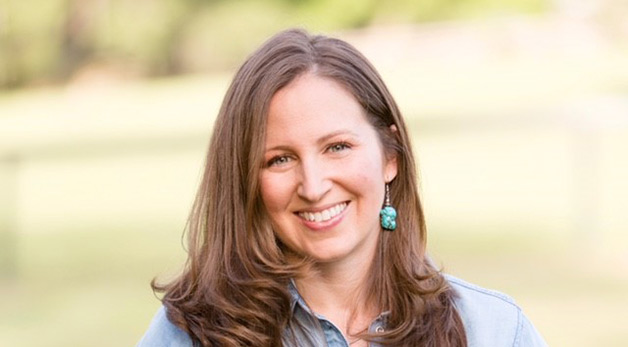 Sara Gonzalez-Rothi, J.D. '09
Coordinating U.S. Water Policy
Sara Gonzalez-Rothi, J.D. '09, took a giant step in her legal career this spring with her appointment as a White House adviser – the first to be focused solely on water. As senior director for water at the Council on Environmental Quality, Gonzalez-Rothi is now responsible for coordinating the administration's water policy, addressing issues like climate change and environmental justice.
"Growing up in Florida, water and nature run through my veins," said Gonzalez-Rothi. "But until taking the maritime and environmental law courses at the University of Miami, I never imagined I could turn my passion into a career."
While a student at Miami Law, Gonzalez-Rothi was selected for an Everglades Foundation Congressional Fellowship by the UM Leonard and Jayne Abbess Center for Ecosystem Science and Policy, a partnership with the Everglades Foundation. She worked with U.S. Senator Bill Nelson (D-FL) and stayed on as legislative counsel advising on environmental, energy, agriculture, and animal welfare. After the 2010 Deepwater Horizon oil disaster, she helped draft and negotiate the RESTORE Act to aid the Gulf Coast and securing funding and authorizations for key Everglades restoration projects.
"My fellowship year was really a capstone to the three law school years, transitioning what I learned academically into practice, coming most into focus during the Deepwater Horizon disaster," said Gonzalez-Rothi.
"What I tell students, interns, fellows, and early career folks is to say 'yes!' even to nontraditional opportunities."
Gonzalez-Rothi went on to become interim policy chair of the Mississippi River Delta Restoration Coalition, senior policy specialist for Gulf and Coastal Restoration at the National Wildlife Federation, and senior counsel on the Senate Committee on Commerce, Science and Transportation. In Washington, she advised on a variety of issues related to climate change, ocean acidification, drought, sea-level rise, coastal zone management, green infrastructure, and other environmental matters.
Now living on Chesapeake Bay with her husband, Craig Kronenthal, J.D. '09, a patent attorney at Banner Witcoff in Washington, D.C., and their two sons, Gonzalez-Rothi said, "It's fitting that the paper I wrote to complete one of my 3L seminars compared restoration of the Everglades to restoration of the Chesapeake Bay, and I have had the opportunity to work on both."
Supporting Responsible Real Estate Development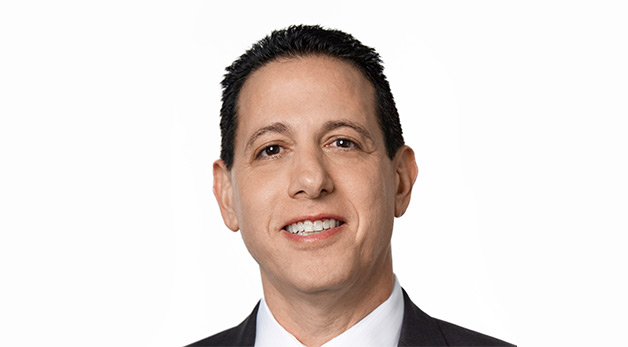 Brian S. Adler, B.A. '90, J.D. '93
Brian S. Adler, B.A. '90, J.D. '93, understands the importance of real estate development to South Florida's economy. "New projects create jobs, provide homes and attract businesses, while property taxes and fees generate revenue for local governments," he said. "But it is important to ensure that development proceeds responsibly with appropriate use of the property."
A partner at Bilzin Sumberg Baena Price & Axelrod LLP in Miami, since 1998, Adler works closely with government and regulatory agencies, schools, developers, and landowners in the firm's Land Development & Government Relations Group. He also serves as a board member of the Builders Association of South Florida and is an adjunct professor in the Robert Traurig-Greenberg Traurig LL.M. in Real Property Development.
A native New Yorker, Adler grew up in Miami and studied business as an undergraduate. During his junior year, he studied abroad at the University of Wollongong in Australia before returning and earning his juris doctor at Miami Law.
"I was interested in environmental law and worked in the Miami office of a New York firm for several years, handling matters involving the remediation of contamination at gas stations or dry cleaner contamination plumes, as well as serving as counsel to municipalities," said Adler.
Through the years, Adler has seen an evolution in South Florida's development sector. "In South Florida, generally every use was its own separate box – residential, offices and commercial stores each had their own place," he said. "Then, municipalities and developers started focusing on mixed-use projects. Now more attention is afforded to transit-oriented development to increase public transit ridership and promote housing affordability – another big issue in South Florida."
Other timely land use issues include sea-level rise, which impacts the development sector as well as local communities. 'Rather than ignore it, we need to work together and come up with measured actions to mitigate the impact," Adler said.
Adler advises today's Miami Law students interested in land use and environmental issues to study demographic and business trends and pay attention to upcoming legislation. "Find something new and exciting in your field of practice and own that space," he said. "Understand how to be a counselor to your clients, as well as being a lawyer, and you will be well on your way to a successful career."
Addressing Climate Change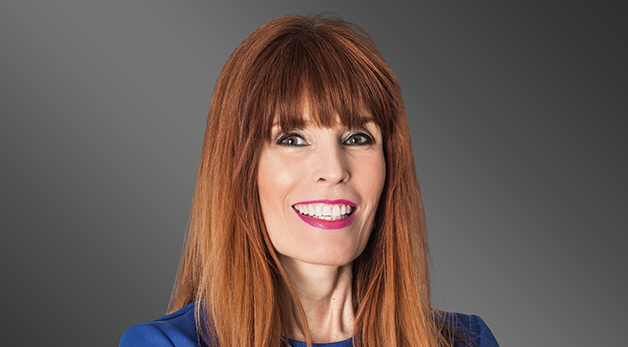 Kerri Barsh, J.D. '84
South Florida is "ground zero" for climate change and Kerri Barsh, J.D. '84, is right amid everything. As co-chair of Greenberg Traurig's national Environmental Practice, she represents public and private clients in South Florida and beyond on an array of environmental matters.
Living on the Venetian Causeway in Miami Beach, Barsh has firsthand experience with tidal flooding and sea-level rise. "I consider myself right at ground zero for climate change," said Barsh, who also serves on Greenberg Traurig's executive committee.
"Environmental law impacts our quality of life on many levels," she said. "These issues are becoming more central to the resiliency of businesses in many different sectors, including real estate, infrastructure and energy. New issues include insurance, protecting endangered species and environmental social governance. It's a very wide and rapidly changing field of law, which is what makes it so interesting."
Barsh also understands that climate change can have a disproportionate impact on minority communities, which lack the resources of more affluent neighborhoods. "Resiliency initiatives require a multidisciplinary approach involving residents, businesses and local, state, and federal government," she said. "Fortunately, there is a growing awareness of the need for a coordinated approach."
As a high school and college student in Missouri, Barsh balanced a love of science with an aptitude for advocacy. "In law school, I refined those interests, taking classes on topics like ocean law," she said.
"Miami Law prepared me well for my career at Greenberg Traurig and oriented me to the issues and needs of our South Florida community."
One of the highlights of Barsh's career was a high-profile dispute over whether a floating structure in Palm Beach County should be considered a vessel or an extension of the land, as Barsh argued. The case made it all the way to the U.S. Supreme Court, which issued a 7-2 decision in 2013 in favor of Barsh's client, setting a new standard that has the potential to impact thousands of residences and business owners nationwide.
Several years later, Barsh worked with a developer who wanted to build a self-sustaining, residential community with each home on its own floating island, powered by solar panels and a hydrogen cell. Noting that the concept has a great deal of merit, she added, "Advances in technology can change how we use our land and water while creating new opportunities for mitigating climate change risks."
Pursuing Environmental Justice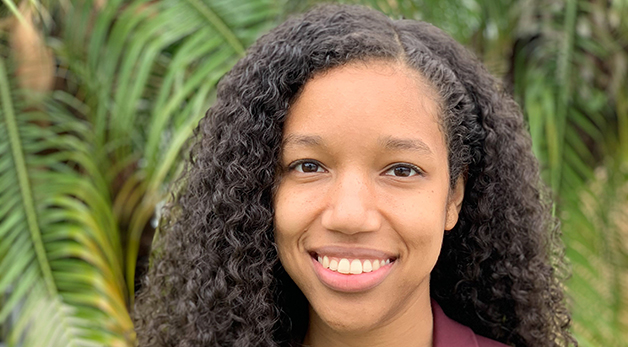 Kiana Courtney, J.D. '18
Two years ago, toxic discharges from a steel mill in northwest Indiana closed beaches and killed salmon and other fish in Lake Michigan. Kiana Courtney, J.D. '18, a staff attorney at the Environmental Law & Policy Center in Chicago, filed a citizen's lawsuit against the polluter.
"We strive to protect communities from air, water and land pollution," said Courtney. "When we learn about a problem, we work with residents to learn together about their exposure and usually alert the Midwest office of the U.S. Environmental and Protection Agency to assist with their oversight and enforcement."
In her advocacy work, Courtney has honed her communications skills while building her legal experience. "Many times, litigation isn't enough. You also need public outreach and organizing to put pressure on the companies or government creating environmental problems," she said.
"I am passionate about environmental justice and making a difference in communities."
Courtney came to Miami Law after teaching middle school physical science for two years in Atlanta through Teach For America. "My parents were very big on being a resource for others, and that is one of my key values," she said, "I want to do right by communities similar to where my family comes from." In law school, she mentored other students, was active in the Environment Justice Clinic and the Black Law Students Association. "I developed my community lawyering skills through the clinic, and I rely on them every day," she said.
Courtney joined the Environmental Law & Policy Center after earning her juris doctor. One of her projects involves an aging oil pipeline running from Wisconsin to Canada on the bed of the Straits of Mackinac. "Lying on the bed of the lake in an area sacred to Native Americans, the pipe has been repeatedly struck by boat anchors, and a rupture could cause a disastrous oil spill," she said. The company wants to tunnel through the bedrock to move the pipeline, but ELPC is contesting this plan because it is still harmful to the area and exacerbates climate change.
Other ELPC matters include addressing the health impacts of the seepage of coal ash into the state's groundwater, as well as an air quality monitoring air quality in a Chicago Latinx residential neighborhood with a General Iron manufacturing facility. "One of my most meaningful projects involved obtaining a promise from the Environmental Protection Agency to conduct a cumulative health impacts analysis," said Courtney. "That's a step toward environmental justice for a community that has been requesting help for years."
Read more about maritime law at Miami Law
Read more about real estate law at Miami Law
Read more about Miami Law's environmental law program