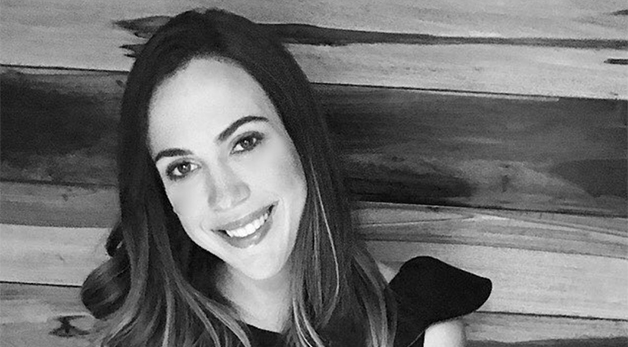 Alexa Guerra
When a child enters foster care, they are at heightened risk for involvement with other punitive systems. The juvenile delinquency or adult criminal justice systems often wrongfully ensnare the Children and Youth Law Clinic clients. Advocating for youth who "cross-over" between the two systems presents enormous challenges and opportunities to improve the lives of some of the most vulnerable children in our state.
The first challenge is simply building an attorney-client relationship
During her time as a student intern, Alexa Guerra, a current fellow in the clinic, represented a 16-year-old young man who had already been in juvenile detention for almost a year. Building a connection with him was not easy.
"I went to visit him in jail," Guerra said. "Sitting across from me in his navy-blue jumpsuit, I could see his disinterest." Youth in foster care often cycle through case managers, foster parents, therapists, and judges. A new attorney can be just another temporary face. Guerra was determined not to be a stranger to her client. Through visits and phone calls, she showed she was there for him.
"As the number of visitations and phone calls grew, he began to open up about his family issues, his distrust of the judicial system, his criminal history, and why he felt entirely alone – explaining to me that he only trusted the members of the gang he belonged to because they were the only people who had never abandoned him," she said
While most children in detention have family to communicate with them and advocate for them, foster children often feel left behind by professionals who wait for them to be released to make contact again. As Guerra worked with her client, she constantly spoke with his parole officer, therapist, and case manager to ensure that they were all working toward reaching the client's goals. When her time as an intern came to an end, the client had completed his GED in jail and was released early due to good behavior.
By being a consistent positive presence, Guerra was able to make progress on her client's needs. Those needs can be substantial for youth who have experienced significant trauma, and the system too often turns to incarceration in response.
Youth in foster care are at high risk of incarceration due to multiple overlapping pressures. Children typically enter foster care due to abuse, abandonment, or neglect at home. Unresolved trauma and untreated inherited mental health disorders can lead to outbursts and survival behaviors that require specialized services and care. Such care is expensive and rare.
Too often, the foster care system provides a lack of appropriate mental health treatment, untrained or unsympathetic caregivers, and an over-reliance on group care settings. As they grow older, adults in the system become less likely to turn to therapeutic interventions and more likely to call the police on foster youth, even for normal teenage behavior that parents would ordinarily handle at home.
For teens in foster care, most of whom come from poor and marginalized Black and brown communities, the system can be an extremely punitive place. Ninety percent of youth with more than four foster placements come in contact with the criminal justice system. Youth placed in group homes are 2.5 times more likely to experience an arrest.
The State of Florida does not guarantee all children in foster care an attorney. The clinic, therefore, also fights against policies that marginalize and isolate youth like Guerra's client.
Another set of interns, supervised by Associate Director Robert Latham, used data and statistics to successfully advocate against a statutory change that would have prevented incarcerated youth from participating in independent living services after they turned 18. The bill would have excluded detention centers and jails as an approved living arrangement for the extended foster care program. Those youth would have received a letter from the department on their 18th birthday saying they were terminated from the programs. All support from the department would have ended and, until they were released, the youth would have had no one to turn to outside of jail.
The law change would have disproportionately impacted youth of color. The team reviewed placement data for Florida's system and showed that 6% of youth who age out of care do so in a correctional setting. Among Black male youth, who experience compounded risk of incarceration from numerous sources, the number was over twice as high.
Incarcerated youth need more support, not less, to be successful. "If your own child were in jail," said Latham, "most parents would visit them and help them get on their feet when they get released. The state was doing the exact opposite." Defeating the statutory change was a victory, but much more needs to be done to help young people with significant trauma without resorting to incarceration.
For over 26 years, the Children and Youth Law Clinic has advocated on behalf of poor and marginalized youth in the foster care system. Through a combination of individual representation and statewide policy advocacy, its students improve the lives of children and families across the state.
Read more about Miami Law's Children and Youth Law Clinic
Read about Miami Law's Family Law Program