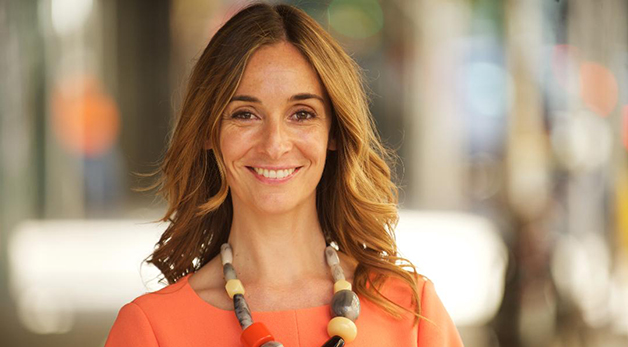 Laura Juanes Micas
Spaniard Laura Juanes Micas graduates in May with an LL.M. degree in U.S. and Transnational Law. A multilingual policy, privacy, and international law expert in the technology industry with nearly twenty years of professional experience, she recently joined Constella Intelligence as its first chief privacy and compliance officer, where she oversees the creation and development of the company's privacy and compliance program. Before joining the cybersecurity company, she worked at Facebook, where she led a global team providing advice on privacy policy issues impacting how individuals use or relate to technology. Previously, she held various positions at Yahoo!, including as an assistant general counsel in privacy and human rights.
She chose to pursue an LL.M. degree at Miami Law because of its stellar reputation.
"After two decades of professional practice, the opportunity to enroll in the University of Miami's Master of Laws program and to return to the study of law allowed me, in many ways, to come full circle," said Juanes Micas. "I chose UM's LL.M. program because I had nothing but excellent references from colleagues that been through the program. After I researched different programs, the vast selection of courses, as well as the diversity of the faculty and the student body that UM offered, it felt like the perfect reflection of my own multi-cultural and multi-regional experience at the intersection of technology, policy, and law."
Juanes Micas received her law degree from the Universidad Autónoma de Madrid, Spain. She holds U.S. and E.U. Certifications for International Privacy Professionals. She is a frequent speaker on privacy and human rights online, with strong professional relationships across data protection authorities, policymakers, international institutions, and think tanks.
"I have thoroughly enjoyed gaining a more profound understanding and deepening my knowledge of the legal system, the statutes, and the professional responsibility that comes with practicing law in my country of adoption (I became a citizen in 2019)," said Juanes Micas. "I have had the chance to learn from incredibly accomplished and inspiring professors who have given us their very best in the most challenging circumstances. I am also in awe of the talent and the generosity of my student colleagues, who have been nothing but welcoming and supportive, and who have taught me how to navigate and succeed in an entirely different learning system. I could not have done this without them."
Juanes Micas is a member of the board and founder of Woman in Tech Miami Council, which has a mission to connect and empower women with diverse technological backgrounds in South Florida and is also a mentor to startups and entrepreneurs in South Florida and Latin America.
She has lived in the United States for over twelve years and plans on taking the Bar exam in July 2022.
"Completing my U.S. legal education will allow me to not only further expand the scope of my career to roles that typically require a U.S. degree and/or Bar admission but to better serve the causes I am passionate about, such as women's equality," said Juanes Micas.
After graduating with her LL.M. degree, Juanes Micas will stay in the technology field, working at the intersection of privacy, policy, and human rights.
"I plan to continue to do my part in making this field a more inclusive one and continue to advocate for women and for greater diversity overall," said Juanes Micas.
Read more about Miami Law's LL.M. in U.S. and Transnational Law for Foreign-Trained Lawyers