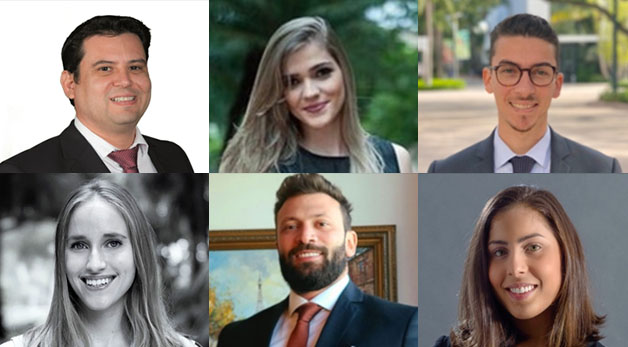 Gerardo Villagomez, Thais Dourado, Pieter Evertsz, Hyland Muirhead, Ali Al Ameen, Maria Passo
Each year, Miami Law awards partial-tuition International Arbitration Institute Scholarships to outstanding applicants to the White & Case International Arbitration LL.M. Program, helping students from around the world gain a greater understanding in the field of international arbitration. Miami Law's International Arbitration Institute is an embodiment of the University of Miami's long tradition of engagement with the law of arbitration. It strives for progress through research in international arbitration.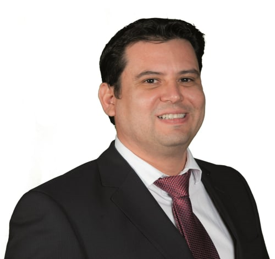 Current International Arbitration J.D./LL.M. Joint Degree student, Gerardo Villagomez from Bolivia, had been working as a corporate lawyer for over 20 years before deciding to pursue his LL.M. at Miami Law; a decision he believes will "provide added value to [his] profile." Villagomez chose Miami Law in particular because of the university's status as "one of the most prestigious law schools in the region and which offers one of the most reputable International Arbitration programs not only in the United States but also globally." Villagomez also is participating in the International Arbitration LL.M. Practicum program with international law firm Reed Smith. Based on his experience so far, Villagomez believes he has made "an excellent decision" in joining the LL.M. Program. Villagomez goes on to describe the program as "fantastic, challenging, and rigorous" and "also highly enriching as it provides a comprehensive perspective on American law and professional practice opportunities with the best firms and boutiques involved in arbitration." "To those who have the opportunity and the privilege of taking this program," Villagomez concludes, "I can assure you that it will be an experience that you will not forget."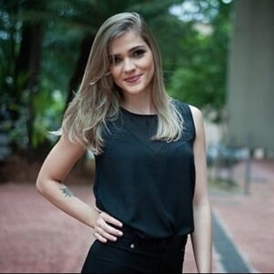 Brazilian lawyer Thaís Dourado (International Arbitration LL.M. '20) notes that she chose Miami Law because it has "one of the best LL.M. programs in International Arbitration in the world," taught by faculty who are "distinguished practitioners in the field, including partners of big law firms, arbitrators, and others." Throughout her time in the International Arbitration LL.M., Dourado had the opportunity to complete "internships in several global law firms headquartered in the U.S." through the International Arbitration LL.M. Practicum Program, which boosted her "resume and will open the way for a brilliant career after graduation." Currently, Dourado works in a Miami-based boutique law firm in the area of commercial litigation.
Pieter Evertsz (International Arbitration LL.M. '20) from Curaçao began his LL.M. studies in the Fall of 2019. Evertsz explains that he chose Miami Law's International Arbitration LL.M., "based on the fact that the courses are taught by world class professors and practitioners, and on Miami's status as an international arbitration hub." During the Fall
semester of Evertsz' studies, Miami Law hosted the Foreign Direct Investment (FDI) International Arbitration Moot competition, which brought over 450 students, coaches and arbitrators to Miami from around the globe. Evertsz notes that this event and his role as a Tribunal Secretary in the competition were among the highlights of his studies. Evertsz goes on to remark that he had "the opportunity to develop practical skills and meet many people with a common interest in arbitration." Evertsz now works as a legal analyst at Citco Bank in Amsterdam.
U.K.-trained law graduate Hyland Muirhead (International Arbitration LL.M. '20), who is originally from Canada, first became interested in international arbitration during the Willem C. Vis International Commercial Arbitration Moot competition, where she "realized that arbitration was a topic that she wanted to learn more about and study in greater depth." Muirhead was drawn to Miami Law in particular to pursue her LL.M. in International Arbitration because she "was very impressed by the career opportunities that the program offers, as well as the faculty, which is composed of many leading minds in international law." During her studies, Muirhead participated in numerous opportunities provided by the program, including the International Moot Court Program, an International Arbitration LL.M. practicum placement in the International Arbitration & Litigation practice group at Shutts & Bowen – an Am Law 200 Florida-based law firm, as well as serving as president of the International Arbitration Society, one of Miami Law's many student organizations.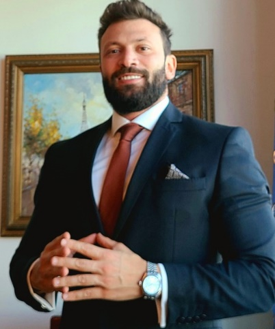 Current Intensive Legal English + International Arbitration LL.M. student, Ali Al Ameen, originally from Lebanon with legal training in France, decided to pursue his International Arbitration LL.M. due to his international background living in "many cities across the Middle East, Africa, and Europe," which he believes will help contribute to "fruitful results" in the field. "With a solid program, elite professors, and a wide alumni circle," Al Ameen "knew the program would help me reach my goals." Currently, Al Ameen is participating in the International Arbitration LL.M. Practicum program with global law firm DLA Piper and is "looking forward to the next opportunity" the LL.M. program will provide.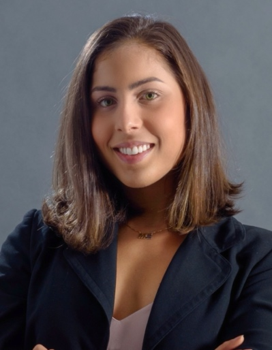 Brazilian lawyer Maria Passo (International Arbitration LL.M. '20) says she has always "loved" and been interested in arbitration, leading her to want to pursue an LL.M. in the field. Passo chose Miami Law because she wanted a "course that challenges me, takes me out of my comfort zone and that gives me structure so that I can aim to reach my goals. Miami Law is a very renowned school," Passo continues, "and I am sure my short and long-term objectives will be achieved by choosing Miami Law." Recalling her time in the Program, Passo further notes that the International Arbitration LL.M. professors were "inspiring," the "dynamics of the classes and mock trials…enhancing," and "the diversity of classmates…an exalting life experience in terms of culture, perspectives and idea exchange." During her studies, Passo also had the opportunity to participate in the International Arbitration LL.M. Practicum Program. Through this experience, Passo was able to observe the "practical side of advocacy," which is "unique, enriching, opens minds and teaches you to have practical legal thought." Recently graduated, Passo is currently studying for the New York Bar Exam and plans to practice in the field of international arbitration in New York.
Miami Law's International Arbitration LL.M. provides a unique individualized curriculum for a small group of top quality students from around the globe who wish to acquire in-depth knowledge and skills in the field of international commercial and investment arbitration as a platform for a successful career. Students receive career advising tailored to their individual interests and professional goals. Students also may pursue networking and professional development opportunities, such as attending international job fairs, participating in internships with leading international arbitration firms and institutions, competing in international arbitration moot court competitions, attending international arbitration conferences, publishing in legal journals, and getting involved in professional arbitral organizations. After graduation, the LL.M. Program provides post-graduation options for students to sit for the bar exam in several U.S. states, including New York, obtain a one-year post-graduation optional practical training (OPT) work permit. Miami Law also offers a three-semester Intensive Legal English + International Arbitration study option and a J.D./LL.M. Joint Degree in International Arbitration, which allows students to complete both degrees in as little as two years.