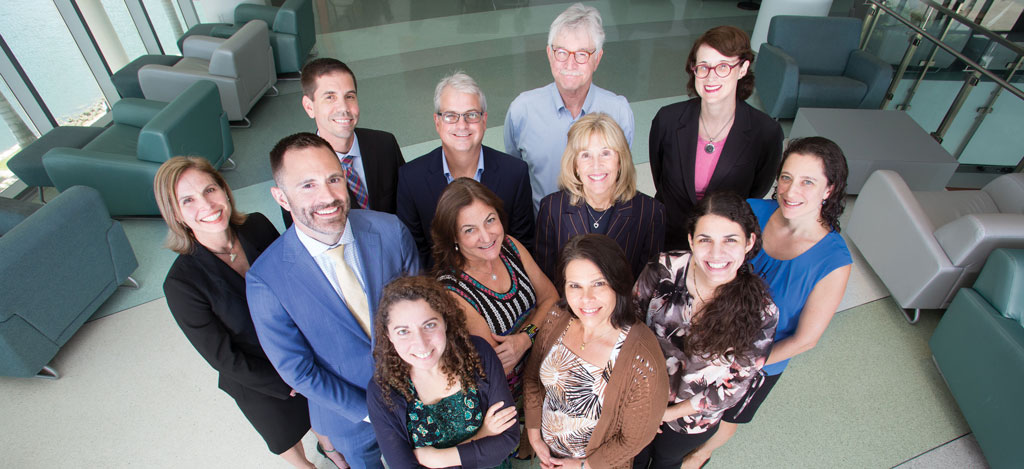 Current and former Miami Law clinical faculty members
Faculty from Miami Law's clinical programs participated in the American Association of Law Schools' 2021 Conference on Clinical Legal Education titled, "Reckoning with our Past & Building for the Future," on April 28 - May 1, 2021.
The annual conference is the section's major gathering to promote its goals of "communication of ideas, interests and activities among members of the Section and makes recommendations on matters concerning clinical legal education," according to the AALS website.
"We are proud to play a significant role in this year's AALS section conference as experiential education is central to Miami Law's mission to prepare students for modern legal practice. Our 17 clinics and practicums are taught primarily by full-time faculty who are experts and trailblazers in their field, as well as gifted teachers versed in clinical pedagogy," says Kele Stewart, Associate Dean for Experiential Learning, Professor of Law, and Co-Director of the Children and Youth Law Clinic.
AALS organizes the Conference on Clinical Legal Education each year to provide a space dedicated to the unique and often pressing opportunities, challenges, and teaching moments present in law school clinics and professional development for law teachers.
Miami Law's significant participation is of particular note in light of the school's recent clinical program rating in the 2021 U.S. News and World Report specialty rankings of clinical training programs. In 2021 Miami Law came in at 24th out of all U.S. law schools' legal clinical programs.
"I'm very proud that the clinical program at the University of Miami is now ranked as the 24th-best in the country in the latest U.S. News & World Report specialty rankings of law school programs, says Dean Anthony E. Varona. "I congratulate the many members of our faculty, staff, and students who have contributed to this success. Miami Law's reputation for exceptional clinical education is well deserved, thanks to their hard work."
The following faculty participated in these sessions/workshops/meetings at the 2021 AALS conference:
Anthony V. Alfieri - Professor of Law & Dean's Distinguished Scholar; Director, Center for Ethics & Public Service; Founder, Historic Black Church Program & Environmental Justice Clinic
Community Engagement as a Foundational Lawyering Skill
Tamar Ezer - Acting Director, Human Rights Clinic and Lecturer in Law
Human Rights Basics for Clinicians
Working Group Discussion: International Human Rights
R. Denisse Cordova Montes - Acting Associate Director, Human Rights Clinic & Lecturer in Law
From #MeToo to #RealChange: Addressing Gender Violence at the Community Level
Bernard P. Perlmutter - Professor of Law & Co-Director, Children & Youth Law Clinic
Preparing Students to Participate in Administrative Hearings
Rebecca Sharpless - Professor of Law and Director, Immigration Clinic
Onward and Upward? Moves Between Status Tracks In the Academy
Works in Progress Group #8 Immigration
Kele Stewart - Associate Dean for Experiential Learning, Professor of Law, and Co-Director, Children & Youth Law Clinic
Clinicians of Color Workshop
Policy Committee Meeting
Bellow Scholars Reports on Projects
Preparing Students to Participate in Administrative Hearings
Building Bridges Across Systems and Silos
Anthony E. Varona - Dean Emeritus and M. Minnette Massey Professor of Law
Clinicians of Color Workshop