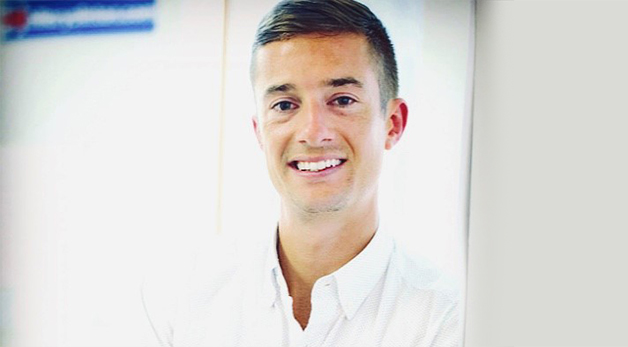 Brendan Corrigan, J.D./M.P.A.'14
Brendan Corrigan is keenly familiar with the interplay that exists between law, politics, and policy. Since graduating from law school, his legal career has spanned roles as a presidential campaign aide to former Secretary of State Hillary Clinton and as a policy lawyer at Morgan Stanley.
Today, the 2014 dual J.D./M.P.A. graduate of Miami Law is an associate vice president and regulatory counsel at Apple Bank, a private commercial bank based in Manhattan. In his role, Corrigan is responsible for overseeing engagement with federal and state regulators and providing firm-wide guidance on legal, policy, and regulatory developments, initiatives, and requirements.
Corrigan describes his career pivot from politics to regulatory policy as being "at the intersection of private enterprise and public policy — the aim of which is ensuring that financial intuitions are operating within sound banking practices that protect consumers and the economy alike."
Corrigan has been based in New York City since leaving Miami; though at one point, his sights were squarely set on Washington, D.C. A week after graduating from Miami Law, Corrigan moved to the city and joined the personal office of Hillary Rodham Clinton where he worked to conduct specialized research and analysis on key policy topics and regulatory issues trends and brief the former Secretary of State and soon-to-be presidential candidate as she developed what would become the platform of her 2016 presidential campaign. Once the campaign launched, Corrigan was selected to serve in the Office of the Vice Chair, by his then boss and the campaign's vice chairwoman, Huma Abedin. As a campaign aide, Corrigan helped lead the critical coordination and administration of campaign strategy, crediting his multi-faceted experiences and opportunities at Miami Law to reaching one of his most sought-after goals.
The value of a joint degree
"The J.D./M.P.A. dual-degree program enabled me to develop a foundational knowledge in the confluence of law, politics, and public policy," said Corrigan. That unique educational background has empowered Corrigan on his non-traditional career path. "I have had the ability to pursue my career interests because of the extraordinary experiences I was able to develop through the education I received at Miami Law." Of note are three Miami Law faculty members who nurtured Corrigan's interest in regulatory and administrative law, Profs. Osamudia James and Charlton Copeland, and who supported and mentored Corrigan's passions, Dean Marni Lennon.