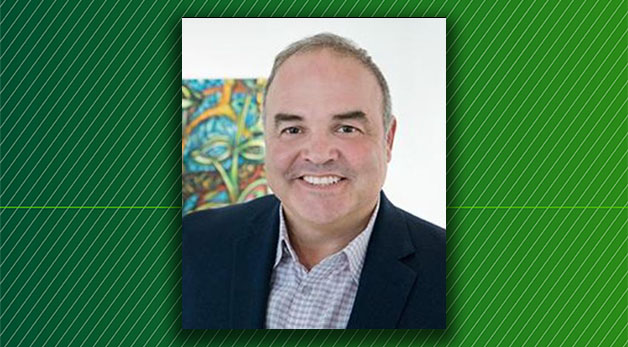 Xavier Cortada, J.D.'91
The Environmental Law Institute recently presented Miami Law affiliated faculty member Xavier Cortada, J.D. '91, with a 2021 National Wetlands Award for his 15 years of work creatively engaging fellow Miami-Dade County residents in learning about, conserving and restoring mangrove forests. The National Wetlands Awards are presented annually to individuals who have excelled in wetlands protection, restoration and education.
Cortada, who works at the intersection of art and policy, recently received the title of affiliated faculty at Miami Law. He is also professor of Practice: Artist at the University of Miami. Through his primary appointment in the faculty of the department of art and art history, he serves in the university's Abess Center for Ecosystem Science and Policy, College of Arts and Sciences, Miami Business School, Rosenstiel School of Marine and Atmospheric Sciences, School of Architecture, School of Communication and School of Law.
The community work he does touches on many aspects of law and he has previously worked with the Environmental Justice Clinic. He has lectured in multiple clinic classes on community engagement and art as social practice. The clinic also worked closely with the Underwater HOA he founded—a community group of homeowners grappling with issues of sea-level rise. He collaborates with Professor Jessica Owley on a U-Link team examining patterns and impacts of climate migration in South Florida and the Caribbean. The group recently published an article on climate migration, COVID-19 and art.
Cortada has also worked extensively with the Children and Youth Law Clinic over the years, bringing ArtCARE to juveniles being tried as adults, among other projects. The clinic first collaborated with Cortada to create two paintings as part of the "Voice Project," depicting the experiences of foster children involuntarily committed by the state to psychiatric hospitals. These canvases were part of a solo exhibition of Cortada's work in the Florida Supreme Court rotunda and are now on permanent display in the clinic's offices. This collaboration two decades ago coincided with the successful multi-year Florida Supreme Court advocacy to expand due process protections for these children. Cortada and Professor Bernard Perlmutter are also co-authoring an article discussing the clinic's systemic advocacy enriched by this social-practice artistic collaboration, which added clients' voices to the public discussion about unlawful and dehumanizing practices.
Read more about Miami Law's clinics