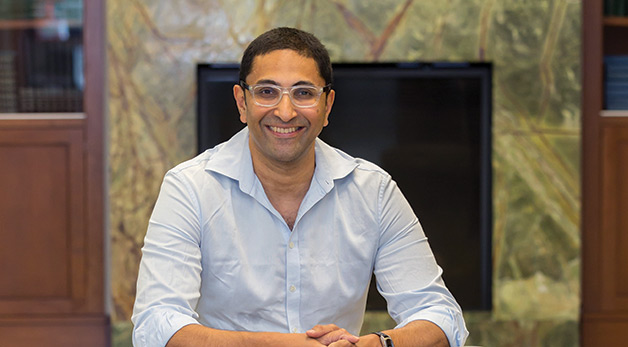 Professor Kunal Parker
Many of President Biden's day one executive order targeted turning back the previous administration's immigration policies. Professor Kunal Parker, author of Making Foreigners: Immigration and Citizenship Law in America and Common Law, History, and Democracy in America, 1790 - 1900: Legal Thought Before Modernism, explains the context and relevance of the orders.
Q: The president's order covered a dizzying spread of policies from DACA to the census to the wall to the Muslim ban and the wall. What surprised you or stood out about the avalanche and importance of prioritizing these issues first?
None of this is especially surprising. Most of the previous administration's executive orders that have now been revoked were widely disliked by important constituencies. They were the subject of extensive litigation and were not necessarily always well thought-out. The only thing that is surprising is the speed and number of the orders: all issued in one day.
Q: Is there one that is going to get the most pushback?
I do not expect to see significant pushback on any of these orders. They will command wide support among the American public and, especially in the case of the census, seem entirely consistent with previous law and practice.
Q: What signal is Biden sending? What's the next step? Legislation?
Biden is clearly sending a signal that he means business. He is also telling us that he has learned from the Obama Administration's mistakes and does not want to waste any time in the hope that Republicans can be brought along eventually. The more consequential move – and the one that will engender opposition – is his wider plan for immigration reform. There has been talk about introducing an eight-year path to citizenship for undocumented individuals. That is where I would expect to see significant Republican opposition.
Kunal Parker is a Professor and Dean's Distinguished Scholar with a Ph.D. in History from Princeton University, a J.D. from Harvard Law School, and a B.A. from Harvard University. His teaching areas and interests include American Legal History, Estates and Trusts, Immigration and Nationality Law, and Property.