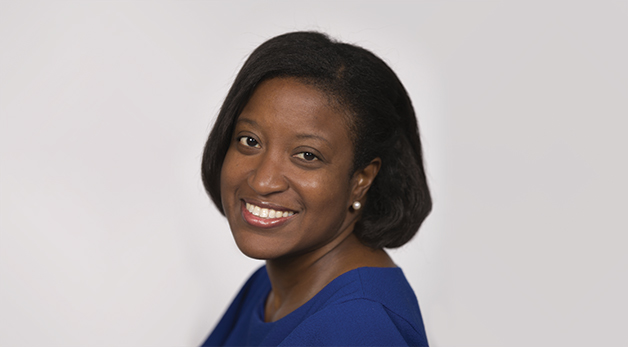 Professor Kele Stewart
During the annual meeting of the American Association of Law Schools, Professor Kele Stewart, Associate Dean for Experiential Learning and Co-Director of the Children & Youth Law Clinic, was named as a 2021-2022 Bellow Scholar.
The Bellow Scholar Program selects scholars every two years to recognize and support innovative research proposals designed to improve the quality of justice in communities, enhance the delivery of legal services, and promote economic and social justice. The eight law professors were announced at the January 5th AALS Clinical Section's luncheon and each will undertake research projects examining a range of legal topics in collaboration with interdisciplinary collaborators.
Stewart's research project is titled, "Reimagining Communities that are Overpoliced by the Child Welfare System." Her scholarship is in the areas of child welfare, children's rights, and clinical education. In 2011-2012, she received a Fulbright Scholar award to study the child protection system in her native country Trinidad & Tobago.
The Bellow Scholar Program recognizes and supports the research projects of clinical law professors that reflect the ideals of Professor Gary Bellow - a pioneering founder of modern clinical legal education. The program supports scholars who employ empirical analysis, connect research to advocacy, and involve substantial collaboration between law and other academic disciplines. Selected projects become the focus of information sharing, discussion, and critique at the annual AALS Clinical Conference and at annual workshops.
"I already was so proud of Kele and all of her accomplishments, and this latest achievement makes me even prouder," said Dean Anthony Varona. "I am so lucky to be her colleague."
Read more about the Children & Youth Law Clinic