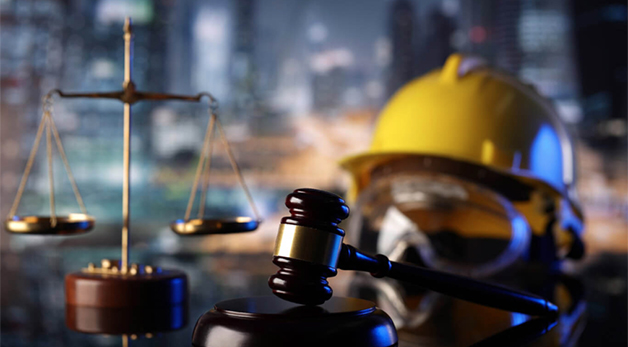 The Robert Traurig/Greenberg Traurig Real Property Development LL.M. Program is expanding its construction law curriculum with a new course beginning this spring semester – Emerging Legal and Commercial Trends in Construction Projects. The course builds on the existing curriculum which includes Construction Law, a semester-long course focusing on contracting, claims, and litigation, and Drafting and Negotiating Design Agreements and Construction Contracts, a concentrated course focused on issues encountered in drafting and negotiating design agreements and construction contracts.
"The construction industry is one the most significant components of the global economy, and an important contributor to the gross domestic product in the United States," said Associate Dean Raquel M. Matas, Acting Director of the RPD LL.M. Program. "It is also one of the largest employers in the United States, providing employment to close to five percent of the national workforce. Those numbers are even higher internationally. Thus, understanding the design and construction process is important if one is trying to better comprehend the drivers of the global economy."
Matas added that "providing further training to LL.M. students on how to identify and successfully resolve the many complex issues that arise in construction projects is one more way to ensure that our graduates are fully equipped on day one to handle complicated real estate transactions."
The course will provide students with a sound working knowledge of the subject matters that are of increasing importance in the design and construction process, and will be offered on an interdisciplinary basis in recognition that many disciplines- financial, technical, commercial and legal- are involved in the successful delivery of a project. Class sessions will be delivered in modules, addressing trends in project delivery systems; performance security and insurance; global construction and climate issues; and how to avoid, reduce, and resolve disputes on construction projects.
Ross Altman, senior counsel at Laurie & Brennan LLP and a national and international expert on construction law, developed and will teach the course. "This course continues a long tradition in the RPD LL.M. Program of providing students with instruction on contemporary topics that are important to clients and pertinent to the real estate development process," said Altman.
LL.M. student Robert A. Sapozhnikov, who took the construction drafting course also taught by Altman said, "Professor Altman's course - Drafting Design and Construction Documents - was one of the most practical and applicable courses because of how he was able to connect the material we studied with real projects in the construction industry, allowing students to engage in very detailed discussions about his vast experiences in the industry."
The course will conclude with a mock mediation of a dispute involving a developer, construction manager, and design professional, and key roles will be played by RPD LL.M. advisory board members and industry leaders such as Jerome Hollo, Kobi Karp and Walid Wahab.
More on real estate law at Miami Law
Register for a webinar and learn more about the Real Property LL.M. Program at Miami Law on January 21st.