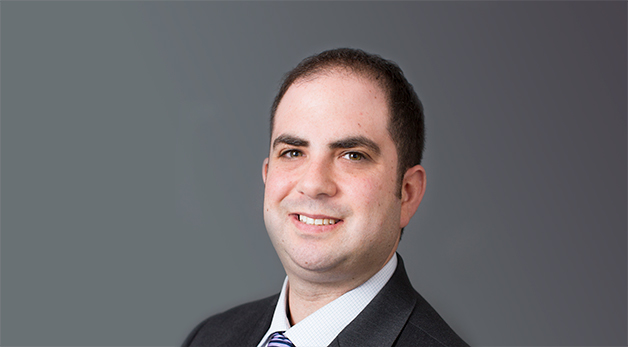 Professor Jarrod Reich
The Association of American Law Schools Committee on Sections has selected the AALS Section on Balance in Legal Education as Section of the Year, chaired by Miami Law Professor of Legal Writing Jarrod Reich.
The annual award recognizes excellence in member support and other activities that promote AALS core values. Such activities include community/pro bono service, expanding membership and member engagement, supporting faculty scholarship, providing mentorship and teaching support, and developing impactful programming.
The Section on Balance in Legal Education hosted workshops and call for papers on issues related to well-being, supporting, and promoting members' scholarly and professional activities, mentoring scholarship, distributing a Section newsletter, and continuing their "oral history" project. Section activities also addressed racial injustice and well-being in the law school community, particularly as the COVID-19 pandemic altered the usual way that the community. The section led a 21-Day Racial Equity Habit-Building Challenge, provided a section statement against systemic racism, and created the ad hoc Committee on Conscious Living in the Age of Coronavirus. The section also provided new teaching resources and opportunities for members to connect and cultivate teaching ideas through newsletters, websites, and online discussion lists.
"The Section on Balance in Legal Education is honored to accept this award," said Reich. "Our Section is humbled by the association's recognition of the programming, teaching, service, and scholarship of the section and its members. This has been the most challenging year, which has underscored the need for each us of to promote and prioritize our well-being and the well-being of those around us. We are proud of our work this year to promote the sense of balance and justice that the dystopia of 2020 has disrupted in so many ways. And, personally, I am incredibly grateful to and proud of the members of the section, whose commitment to work and scholarship on law student and lawyer well-being inspire me in ways I cannot put into words."
AALS sections provide opportunities for law school faculty and staff to connect on issues of shared interest. Each section is focused on a different academic discipline, affinity group, or administrative area.
Reich joined Miami Law in Fall 2020, and he teaches Legal Communication and Research and focuses his scholarship and service on lawyer and law student well-being.