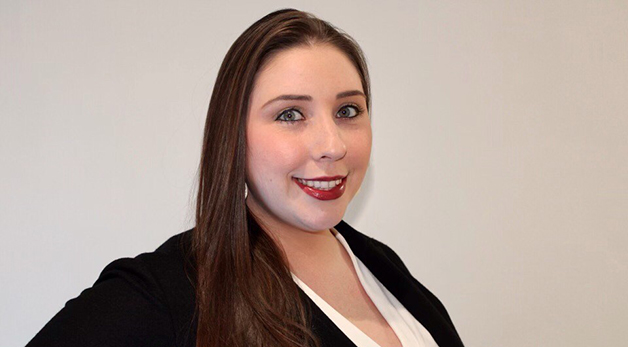 1L Stevi Leavitt
With equal parts interest in immigration law and environmental justice law, Stevi Leavitt saw the extended winter break as an opportunity not to be wasted. With the ability to work remotely, the Brigham City, Utah, native stuffs her days with a legal internship and two volunteer projects.
At the Community, Engagement, Environmental Justice, & Health Laboratory at the University of Maryland School of Public Health, the first-year law student analyzes environmental justice bills across several states to establish state-level environmental justice legislation in Maryland. The information she gathers to draft a policy brief will be presented to policymakers and utilized as an educational piece for Maryland communities.
She also works with the CEEJH lab to create infographics for the local community regarding lead contamination in Uniontown, Alabama, soils.
Leavitt is also a pro bono volunteer at the New York-based Fines & Fees Justice Center, which seeks to eliminate fees in the justice system and ensure that the courts equitably impose and enforce fines. There, she interviews outgoing clerks of court, gathering their opinions of the system to inform their advocacy and legislative efforts to establish a movement to eliminate the penalties and fees in the criminal justice system that distort justice.
The Miami Law Alliance Against Human Trafficking student organization is working with the Alliance to Lead Impact in Global Human Trafficking, which pairs human trafficking survivors with legal services via an app. Leavitt works to identify and secure pro bono partnerships to bring the ALIGHT model of representation to Miami-Dade County.
"I chose Miami Law for the immigration, asylum, and citizenship areas of focus," she says, "as well as for the highly ranked clinical training program.
"Initially, I hoped to take part in the Immigration Clinic," she says, "but after some exposure to environmental issues in my civil procedure course with Professor Alfieri, and now working on some environmental justice projects, I am equally excited about the possibility of taking part in the Environmental Justice Clinic."
Leavitt secured the internship with CEEJH through Miami Law's Environmental Justice Network, which is an unofficial and interdisciplinary group of students interested in supporting environmental justice communities. "Environmental justice is a top interest of mine, so I thought the winter break would be a great time to get some exposure to the field," Leavitt said.
HOPE provided the opportunity with the Fines & Fees Justice Center. "I am a proponent of criminal justice reform, so when presented with the opportunity to make a dent in their efforts, I was excited to take advantage of the opportunity."
Leavitt's recent membership in the Miami Law Alliance Against Human Trafficking student organization earned her requested assistance with kick-starting the initiative to expand access to justice for survivors of human trafficking in South Florida.
The Weber State University associate degree graduate (while in high school) and Manhattanville College graduate, with a criminal law concentration, has a long history of public service with elementary school roots.
"My fifth-grade teacher, Mr. Reeder, was more of an advocate than a teacher," she says. "He was willing to go to bat for his students to provide us with invaluable experiences, and some of the most memorable involved service.
"He would allow students who completed their work to volunteer at a nursing home across the street regularly. Many of the students continued visiting our elderly friends long after leaving Mr. Reeder's classroom," she says.
"My commitment to service as a child paved the way for me to later become a Daniels Scholar (at Manhattanville College), which entails a scholarship awarded to those who demonstrate leadership, exceptional character, and a commitment to serving their communities," she says. "The founder, the late Bill Daniels, is one of my idols. He was a naval officer and a combat pilot in WWII and became a very successful cable entrepreneur. He was a man of compassion, ethics, and integrity, and he also happened to be an alcoholic who knew what it meant to struggle through life and never give up," she says.
"Some may be surprised to learn that when I was 12 years old, my biological father was sentenced to a federal minimum mandatory prison sentence, my first exposure to the injustices of our criminal justice system," she says. "It was the beginning of my journey to becoming a lawyer."
"I am still interested in immigration law, and my interest in environmental justice has expanded," Leavitt says. "As a 1L, I am keeping an open mind and seeking out a variety of experiences to hone in on what I enjoy the most. I find fulfillment in helping others, so wherever I land, I am sure there will be an element of public interest."
Read more about Miami Law's clinics.