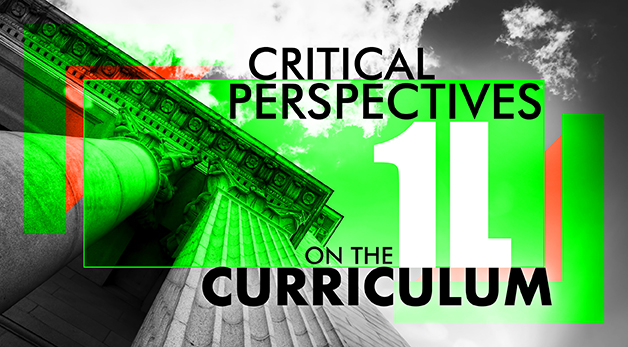 During Black History Month, Miami Law kicked off a series on "Critical Perspectives on the 1L Curriculum." This pedagogy series about hierarchy, subordination, and race in the law school curriculum, welcomes distinguished law faculty from across the country to Miami Law to address critical perspectives in standard, first-year subjects - Torts, Contracts, Constitutional Law, Criminal Law, Legal Writing, Civil Procedure, and Property. Participants also share how they more effectively address issues of hierarchy, subordination, and racial justice when teaching their courses.
In discussions taking place from February through April, a range of speakers address the canonical first-year subjects in law school and share insights into how they teach the materials in ways that better prepare law students not just for practice, but for justice.
Osamudia James, Professor of Law and Associate Dean for Diversity, Equity & Community, organized the event for all instructional Miami Law faculty. "These conversations are welcome among the faculty as we continue to deepen our pedagogical skills in service of producing graduates ready not only for practice, but also for advocacy and leadership that will bring about a more just democracy," said James.
As a staunch advocate of diversity who has a decanal commitment to facilitating inclusive excellence, Dean Tony Varona expressed his support for the series. "Like law schools across the country, the last year has prompted us to consider how race might be better addressed in our curriculum so that our graduates are prepared for practice, advocacy, and leadership. Thanks to Associate Dean Osamudia James for designing these important sessions and recruiting the extraordinary roster of speakers for the series."
Adds James, "This series gives us an opportunity to deepen pedagogical skill in service of that goal, and to continue important conversations about topics that are necessarily implicated in pedagogy, including faculty governance, performance assessment, and our values as an intellectual community."
Participating speakers and topics in the 3-month series include:
Legal Writing - February 22, 2021
Teri McMurtry-Chubb
Professor of Law
University of Illinois Chicago, John Marshall Law School
Criminal Law - February 26, 2021
Eric Miller
Professor of Law
Loyola Marymount University Law School
Constitutional Law - March 1, 2021
Juan Perea
Curt and Linda Rodin Professor of Law and Social Justice
Loyola University Chicago
Contracts - March 11, 2021
Peggie Smith
Vice Dean for Academic Affairs, Charles F. Nagel Professor of Employment and Labor Law
Washington University in St. Louis School of Law
Torts - March 24, 2021
Jennifer Wriggins
Sumner T. Bernstein Professor of Law
University of Maine School of Law
Property - March 26, 2021
Thomas Mitchell
2020 MacArthur Fellow
Professor of Law and Co-Director Program in Real Estate and Community Development Law
Texas A&M University School of Law
Civil Procedure - April 1, 2021
Norman Spaulding
Nelson Bowman Sweitzer and Marie B. Sweitzer Professor of Law
Stanford Law School