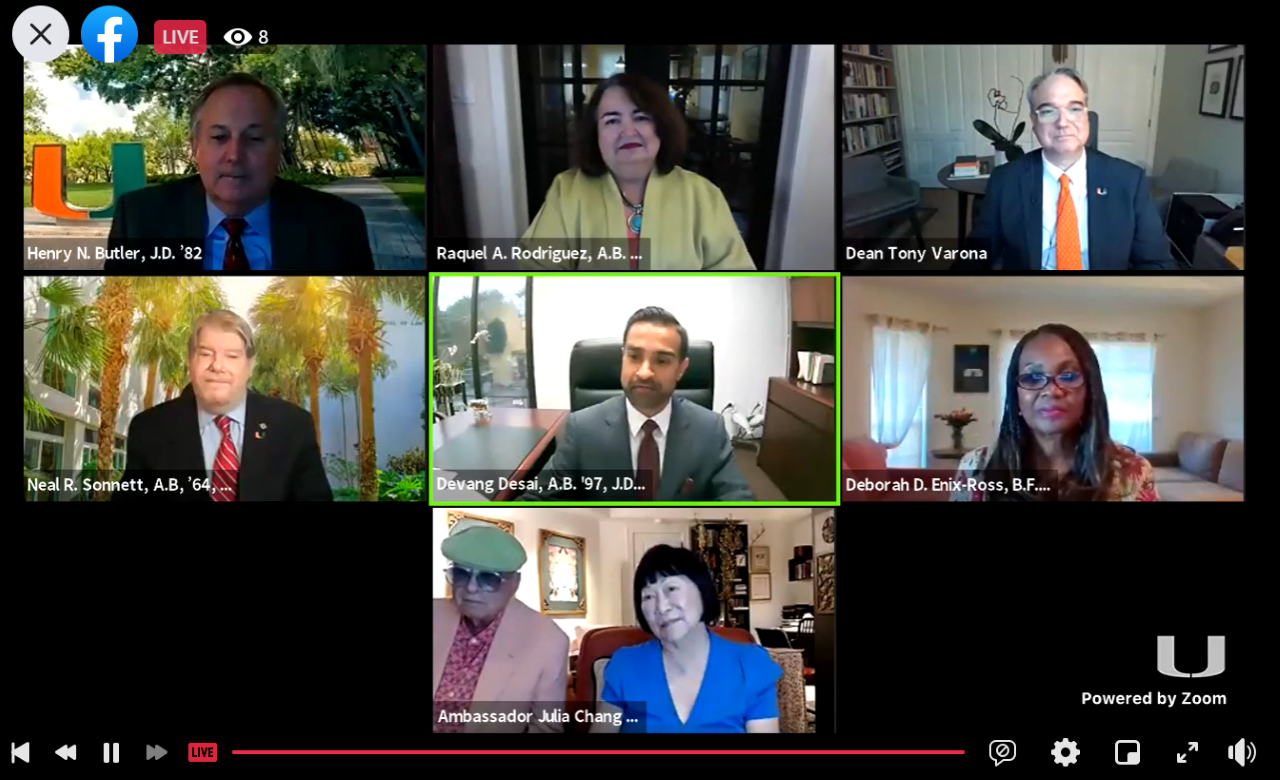 Distinguished Panelists
The University of Miami Alumni Association hosted a virtual 2021 Distinguished Alumni Lecture Series on "The Future of the Supreme Court" on Tuesday, February 16, 2021. 
The topic discussed was the appointment of a new justice to the U.S. Supreme Court in the fall which created a 6-3 conservative majority that could affect American law for decades.
A distinguished panel of Miami Law alumni discussed this future of the Court, the Constitution, and the potential impact on our democracy.
PARTICIPANTS INCLUDED:
Distinguished Alumni Speakers
Henry N. Butler, J.D. '82
Professor of Law and Executive Director of the Law & Economics Center
George Mason University Antonin Scalia Law School

Deborah Enix-Ross, B.F.A. '78, J.D. '81
Senior Advisor, International Dispute Resolution Group
Debevoise & Plimpton LLP

Raquel A. Rodriguez, A.B. '82, J.D. '85
Shareholder, Buchanan Ingersoll & Rooney PC

Neal R. Sonnett, A.B. '64, J.D. '67
Founder and Managing Partner, Neal R. Sonnett, P.A.
Moderator

Anthony E. Varona
Dean and M. Minnette Massey Professor of Law
University of Miami School of Law

Event Host

Devang B. Desai, A.B. '97, J.D. '03
President-elect, University of Miami Alumni Association
Partner, Gaebe, Mullen, Antonelli & DiMatteo