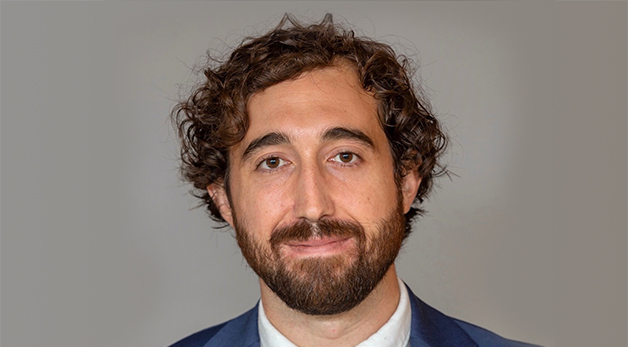 3L David Petrantoni
Third-year Miami Law student David Petrantoni is no stranger to pro bono projects and social justice. A Miami Public Interest Scholar with experience in both criminal law, immigration law, and the civil and criminal justice systems, Petrantoni has spent the last few months working alongside attorneys to assist Afghan refugees who are immigrating to the United States.
"The work ranges from drafting humanitarian parole applications to recruiting U.S. passport sponsors for the clients," Petrantoni said. This project is coordinated by CAIR Washington (Center on American-Islamic Relations). Petrantoni notes that pro bono opportunities like this offer students experience in a wide array of legal work.
"The first pro bono case I worked on involved workplace discrimination under the ADA. I came across that opportunity through the HOPE Public Interest Resource Center during my first semester in law school and it blossomed my interest in civil rights litigation."
Petrantoni didn't initially see himself going to law school. A first-generation college graduate with a bachelor's degree in Political Science and a master's degree in Applied American Politics, Petrantoni thought he would take the Ph.D. route. "For years I was involved in a lot of political ground-work: campaigning, canvasing, community organizing," Petrantoni shared. "But I found myself always making promises to voters for things that were out of my control – with the practice of law, I have more agency and am able to assist people directly."
To date, Petrantoni has assisted in providing legal assistance directly to clients in a variety of positions. In addition to his work with Afghan refugees, he has worked for the ACLU of FL, the New Orleans Promise of Justice Initiative, the Wage Theft Advocacy Project, the Miami Law Innocence Clinic, the U.S. Equal Employment Opportunity Commission, the Federal Public Defender's Office for the Middle District of Florida, and the Miami-Dade Public Defender's Office where he is currently a certified legal intern.
"The HOPE Public Interest Resource Center has been the foundation of my law school experience," said Petrantoni. "HOPE provides an amazing support system. They are always turning out opportunities for students – anything from post-graduate work, the PIN mentoring program, counseling, mock interviews, or pro bono projects, like the one I'm working on now. HOPE is a mini law school family that I'm happy to be a part of."
In addition to being purposeful with internships, and pro bono and community involvement, Petrantoni offers advice and encourages students to apply early and apply to everything. "It is easy to talk yourself out of opportunities because you may not feel qualified. But don't sell yourself short because sometimes it is experience over skill."
And as Petrantoni has shown, that experience could be just one pro bono project away.
Read more about the HOPE Public Interest Resource Center
Read more about Miami Law's Social Justice and Public Interest at Miami Law