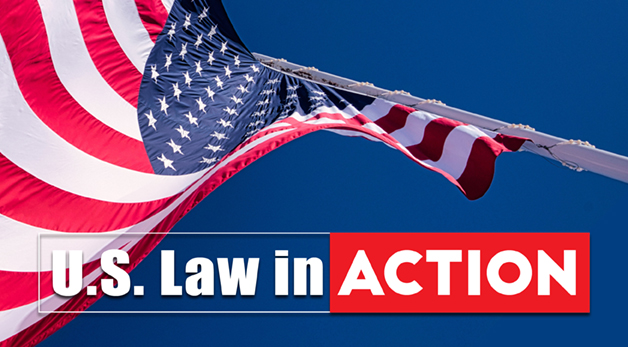 This summer, Miami Law created a new online program – U.S. Law in Action - uniquely designed for international law students and recent foreign-trained law graduates looking to develop a basic understanding of how U.S. law operates. The program was created to expose international students to the best that Miami Law has to offer.
Sixty-two students from 26 countries participated in the one-week program.
They explored the fundamentals of U.S. law by taking an in-depth look at a single judicial case from different angles and perspectives.
"The U.S. Law in Action program was designed for international students to learn from our faculty who teach courses to our foreign-trained students, including Professor Schimkat, an expert in teaching legal writing to international students, Professor Campos, who in addition to being a civil procedure expert, teaches introduction to U.S. Law to our newly arrived international students, and Professor Sites, who teaches legal analysis and bar prep courses to our foreign-trained students," said Carmen Perez-LLorca, assistant dean for International and Graduate Programs and director of the International Graduate Law Programs.
Students who participated this past July engaged in in-depth class discussions about the facts, issues, and law applied by the court, discussed issues unique to the U.S. legal system and engaged in hands-on legal analysis exercises. They also had the opportunity to improve their English proficiency with an added Legal English module.
One such student was Jhoanna Lino, a law graduate of the University of Lima in Peru, who is currently a legal assistant in Miami.
"When I enrolled in this program, I had some ideas about the U.S. legal system, but I now have more understanding about how it works and what to expect by attending the University of Miami. Miami is a beautiful, vibrant, cultural city that is full of energy. I really encourage you to pursue your dreams by being part of this University."
For many of the participants, the program provided them with their first exposure to the U.S. legal system and legal education in the U.S.
"We are glad that we have managed to provide them with some basic concepts that will improve their understanding of how U.S. law works and how U.S. lawyers think about the law," said Perez-Llorca.
Read about Miami Law's LL.M. in U.S. and Transnational Law for Foreign-Trained Lawyers