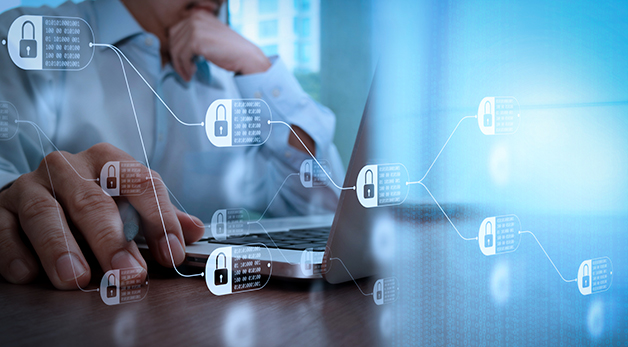 Miami Technology Law Club and Real Property Probate and Trust Law Society collaborated in hosting a discussion regarding the intersection of technology and real estate. Joined by UM Architecture alum and Miami-grown founder, Olivia Ramos, students participated in a stimulating discussion regarding the future of real estate, particularly in the context of ever-evolving Miami. Nicholas Bailkin, 3L and President of RPPTL, hosted the event, and Diana Milton, 1L and member of the Technology Law Club, moderated the Q&A. The event began with Ramos discussing the features and capabilities of the Deepblocks platform and progressed into an insightful conversation regarding the platform's technology, potential, and impact on Miami's technology and real estate business communities.
Ramos is the founder of Deepblocks, a real estate development tool that utilizes artificial intelligence and machine learning to optimize real estate acquisition. This software gives developers and cities an informed and enhanced "heads-up" on where to build, what to build, and when to build it by offering users access to macro intelligence and micro level details. The platform ingests and analyzes property data, historical data, market rates, existing inventory, and zoning regulations to empower developers and investors with a real-time, comprehensive cost-benefit analysis, allowing users to make informed decisions on prospective real estate projects.
After demonstrating the platform's current capabilities, Ramos shared her vision for Deepblocks as a platform that enables a "digital understanding of the world" by leveraging the Internet of Things, blockchain, and artificial intelligence. According to Ramos, in the future, this digital understanding will allow us to transform and optimize our cities. The mayor of the city of Miami has empowered Miami on a national stage, eagerly pushing for Miami to be the next tech hub. Following the presentation, 1L Diana Milton observed that the Deepblocks product is well-positioned to streamline the real estate acquisition process so Miami can accommodate the potential influx of people while surfacing the data needed to create and sustain affordable housing for all.
"Olivia Ramos is a powerhouse," said Milton. "Her perseverance, confidence, and grit are truly motivating."
As Ramos recounted the trials and tribulations of her entrepreneurial journey, she reminded students in attendance that these obstacles only prepared her for the success—"failure is a byproduct of entrepreneurship."  She also shared how she will turn big ideas into powerful products. For example, she spoke about how blockchain integration into the real estate industry will allow users to tokenize their property and crowd source investment into commercial properties. She then shared how cities could leverage this technological infrastructure and business model to bring transparency and accountability to municipal spending.
The Tech Law Club and Real Property Probate and Trust Law Society would like to thank Olivia Ramos for sharing her work and vision with the Miami Law community. Growing a sustainable technology-enabled business community in Miami is a team effort, and having a streamlined process in place for the optimized development and acquisition of real estate can not only optimize development but may also lay the foundation for the future of our city. Miami is its people, and as a unique LATAM melting pot, we must prioritize all of our communities.