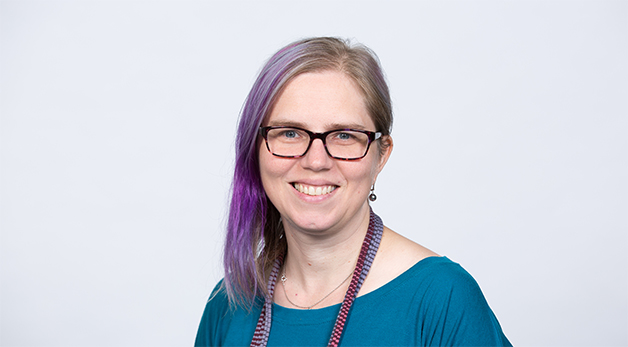 Professor Jessica Owley
Professor Jessica Owley has assumed the new role of faculty director for Environmental Law Program at Miami Law.
As director, Owley will enhance Miami Law's academic offerings, build upon cross-campus interdisciplinary partnerships and collaborations, and elevate intellectual life around environmental law – bringing to Miami Law distinguished lectures and panels, symposia, speakers series, short courses taught by prominent experts, and similar opportunities.
"Miami is of particular and specific importance in the area of environmental law," said Owley, "with its confluence of climate change, migration, abundance of invasive species, and proximity to the Everglades. Miami Law's specialties in real estate development, maritime law, and sustainable business offer linkage to building amazing programming."
Owley will partner with key Miami Law administrators engaging our students, faculty, alumni, and donors, building out environmental law networks, and otherwise elevating Miami Law's environmental law efforts. Miami Law is the only law school connected to a marine sciences program like the Rosenstiel School of Marine and Atmospheric Studies.
"We are delighted to announce the appointment," said Dean and M. Minnette Massey Professor of Law Anthony E. Varona. "Professor Owley brings a wealth of experience and expertise to this important role."
An internationally recognized expert scholar in environmental law, Owley directed the environmental law program at the State University of New York at Buffalo. She has served as an OECD Fellow while a visiting professor at the Universidad Pontificia – Comillas in Madrid, Spain. She is editor-in-chief of the Journal of Law, Property, and Society, is one of the founding members and the current president of the Environmental Law Collaborative, and is a member of the IUCN's World Commission on Environmental Law and the World Commission of Protected Areas.
Owley joined the faculty in 2019 and teaches property and several environmental law classes, as well as advocates to effect forward movement on climate change, sustainability, and land conservation.
She arrived at law after first embracing the good fight of environmental exploration, as a graduate instructor at the University of California, Berkeley, while obtaining twin master's degrees in environmental science, policy, and management as well as in landscape architecture in environmental planning.
She ran the non-profit, the Spoonbill Action Voluntary Echo, which focused on preserving fragile ecosystems and offering alternative development proposals in coastal Taiwan. Years before that, Owley had received a bachelor of arts in physics from Wellesley College, interned at the Wisconsin Department of Public Works, and moved to Atlanta for a year with AmeriCorps.
She took a turn at an assistant law professor at Pace Law School, in White Plains, New York, before joining SUNY Buffalo Law School rising to professor and director of the environmental program, co-director of the environmental LL.M., as well as teaching an environmental law course for business lawyers at the Universidad Pontifica Comillas, in Madrid, Spain.
At Miami Law, Owley has brought front line experiences to her students, like taking them to the United Nations COP25 climate change conference last year in Madrid.
"Miami Law is well positioned to be a leader in environmental law," said Owley. "Environmental law is of vital interest to our students and the community. UM President Frenk and Provost Duerk have identified climate change, resilience, and environmental issues as priorities for the institution. climate change is the most pressing issue of our time, and Miami is on the front line."