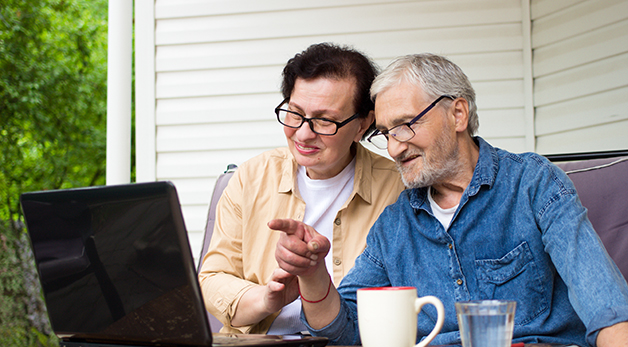 Apple CEO Tim Cook has been tweeting recently touting Caribu, the Miami-based, Miami Law Startup Practicum client app developer that "enables immersive, activity-rich video calls, allowing families and friends to stay close even from afar."
Cook says the iOS app economy has created nearly 300,000 new jobs since April 2019, helping to provide opportunities for Americans of all ages even as COVID-19 continues to create immense challenges and uncertainty for communities across the country. Developers nationwide — including Caribu, the #1 app for safe video calling with children — have adapted their businesses to make sure they can keep supporting their customers during a challenging time, Cook said.
With the help of Wifredo Fernandez, J.D. '20, in the Startup Practicum, Caribu co-founders Maxeme Tuchman and Alvaro Sabido saw their business take off this spring, as people sought new ways to keep in touch. To respond to the tenfold increase in customers across the globe, Caribu's team tripled in size, from four employees to 12, contributing to the 17,000 new app economy jobs in Florida as participants used the app to draw together, read bedtime stories, solve puzzles, cook, and even visit museums in real time — connections that have become even more important in recent months.
"The Miami Law Startup Practicum exists to help startups at the most difficult time of their lives, the very early seed stage before they have raised millions in venture financing and can then hire teams of lawyers to attend to their legal needs," said program director Daniel Ravicher. "Wifi is just one example of the amazing students we have here at Miami Law who are providing critical legal support to phenomenal startups like Caribu."
Miami Law's Startup Practicum has connected dozens of fledgling companies with Miami Law students since 2016 for legal assistance with organizing, financing, talent, intellectual property, risk, regulation and other legal issues that arise for entrepreneurs as they launch their new businesses and organizations. For Caribu, the Startup Practicum helped successfully register its trademark. The Startup Practicum is one of only a handful of law schools throughout the country official certified by the U.S. Patent and Trademark Office to file patent and trademark applications for clients. Ravicher is a registered patent attorney and has twenty years of startup and intellectual property law experience.
Other examples of legal matters students in the Startup Practicum assist clients with include: selecting and forming a business entity, such as LLC or C-corp; evaluating, negotiating and documenting financing transactions (equity and debt); drafting independent contractor, employee, joint venture and other agreements; and, drafting Terms of Service and Privacy Policies for websites and apps.
"Maxeme, Alvaro, and the Caribu team are proof that Miami is producing world-class products and companies," said Fernandez. "It's an honor that the practicum could play a role in supporting these visionary founders."
Read more about Miami Law's Startup Practicum