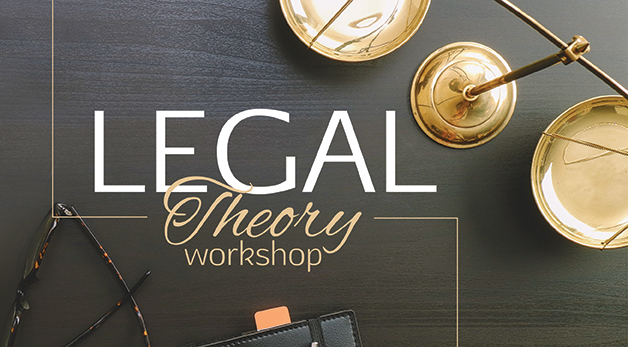 Miami Law is proud to announce the 2020-2021 Legal Theory Workshop Series' line-up of distinguished legal scholars. The first workshop is scheduled for Wednesday, September 23rd with Professor Catherine Fisk of the University of California's Berkeley Law, who will be discussing her work "Protection by Law, Repression by Law: Bringing Labor Back Into the Study of Law and Social Movement Studies."
The series provides a laboratory for discussion of faculty works-in-progress and every year features a diverse range of distinguished scholars discussing their innovative legal scholarship over a range of important topics.
"We are thrilled that the Miami Law faculty will again be able to host 20 brilliant thinkers to share their work with us this year. Engagement with such a breadth of ideas is what makes intellectual life at Miami Law as exciting as it is," said Professor Lili Levi, Vice Dean for Intellectual Life.
In addition to Professor Fisk, the following scholars are also currently scheduled for Fall, 2020:
September 30
Dr. Joan Mahoney
University of Southampton Law School
Book Presentation: MI5, the Cold War, and the Rule of Law
October 5
Professor Alan O. Sykes
Stanford Law School
"The Law and Economics of "Forced" Technology Transfer and Its Implications for Trade and Investment Policy (and the U.S.–China Trade War)"
October 13
Professor Franco Ferrari
New York University School of Law
"Limitations to Party Autonomy in International Arbitration"
October 23
Professor Jonathan B. Baker
American University Washington College of Law
October 26
Professor Joy Milligan
University of California Berkeley Law
November 5
Professor Charles C. Jalloh
Florida International University College of Law
November 10
Professor Kevin Michael Woodson
Richmond School of Law
November 16
Professor Jack M. Balkin
Yale Law School
November 30
Professor Elise C. Boddie
Rutgers Law School
Due to the Covid pandemic, this year's Legal Theory Workshop Series will be held virtually via Zoom and each workshop will begin at 12:30 p.m. EDT.
All University of Miami faculty are invited to attend. For those faculty not at the Law School, and for Miami Law students, please contact Ms. Alina Hernandez (ahernandez@law.miami.edu) for Zoom access and to receive the presentation paper prior to the workshop date.