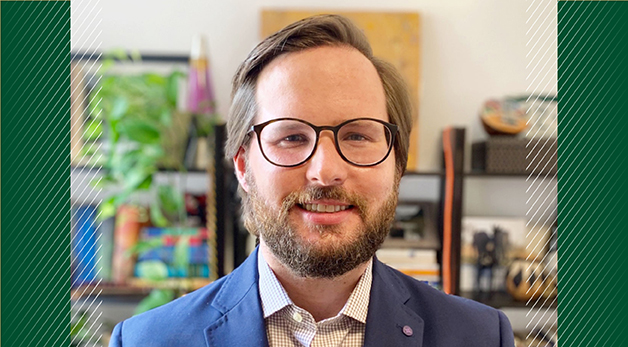 Nick Bancroft, J.D. '15
Nick Bancroft, J.D. '15, never thought he would go to law school. There were no lawyers in his family, and his love of theater seemed better suited for a career in television or journalism. As an undergraduate communications major, however, Bancroft interned at a law firm in Tampa, where he realized that lawyers have the potential to truly help those who need it most. Inspired to provide legal aid to indigent clients and enamored by the city of Miami, Bancroft enrolled at Miami Law and now serves as a public defender at the Legal Aid Society in New York.
"I would not have the career in public defense I have today without the support of the HOPE Public Interest Resource Center," Bancroft says. "I was able to intern with the Miami-Dade Public Defender as a rising 2L because Dean Marni Lennon introduced me to experienced public defenders in Miami's legal community, and because the Summer Public Interest Fellowship program provided the necessary financial support to remain in the city for the summer."
After going to court every day during his 1L summer, Bancroft decided that a career in public defense was what he aspired to after law school. He spent the remainder of his time at Miami Law forging a path to this end.
"My advice for current and incoming students is to take advantage of the wealth of experiential learning opportunities at Miami Law," said Bancroft. "In job interviews after law school, employers will ask you why you want the job they're offering, and what makes you think that you will be able to do it well. Miami Law prepares you for these questions with opportunities to do the actual work of a lawyer as a law student."
Nick's hands-on experience at Miami Law included the Innocence Clinic, where he learned how to communicate with clients, dig through police reports, and write appellate briefs. He also enjoyed honing his skills through the Litigation Skills Program, where his love of theater found a home in the courtroom. Through Litigation Skills, he learned how to craft the perfect argument, deliver a compelling opening statement, and cross-examine witnesses.
Bancroft spent his 2L summer at the Colorado State Public Defender's Office in Denver, once more with the financial and networking support of the HOPE Fellows Program. Upon graduation, and before passing the Colorado Bar Exam, he landed a job with the Colorado State Public Defender in Boulder, where an intense caseload and top-notch litigators prepared him for his current position at The Legal Aid Society in New York City.
"I am thirty years old, and I have litigated twenty-five jury trials," Bancroft shares. "This is a rarity in legal fields outside of criminal law. I find my job both meaningful as well as exciting and fun, and I can truly say I enjoy going to work in the morning. Miami Law provided the experiences needed to do my job well, and although law school generally has the reputation of being competitive and unpleasant, my favorite memories at Miami Law were made commiserating and collaborating with my fellow law students at the Rathskeller."
Bancroft looks forward to the opportunity to connect with other Miami Law students who come to intern and work at the Legal Aid Society of New York, noting that there are a number of alumni at the organization, as well.
Read more about developing advocacy skills at Miami Law
Read more about the HOPE Public Interest Resource Center