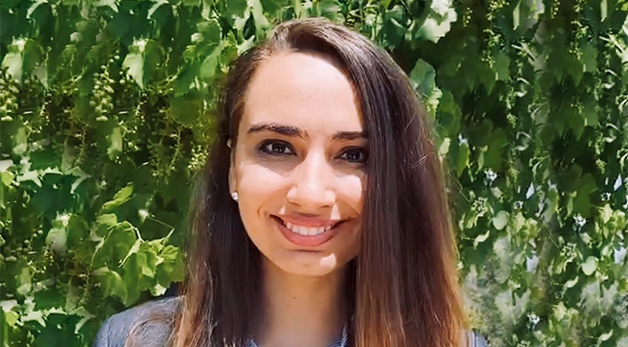 Gita Howard, 3L
"Pursue your passion even when it seems difficult" has been the approach that 3L HOPE Fellow Gitanjali (Gita) Howard has taken during her journey at Miami Law. She has been dedicated to international human rights since her time at Scripps College in Claremont, California. While there, she attended a workshop at The Oxford Consortium for Human Rights, which sparked her interest and commenced her journey in international human rights law.
She continued exploring the subject as a research assistant to journalist Mike Chinoy for his biography on prominent international human rights lawyer, Kevin Boyle, titled Are You With Me?: Kevin Boyle and the Rise of the Human Rights Movement. After graduating from college, Howard was an intern reporter in Hawaii, where she wrote local news content, including front-page features addressing human rights issues. When she felt the urge to become more involved in international human rights, she made the decision to go to law school.
Howard sought a diverse law school community and felt connected to the public interest opportunities that Miami Law's HOPE Public Interest Resource Center offers. During both her 1L and 2L summers, Howard had the honor of being awarded a HOPE Fellowship in order to pursue her public interest dreams. During her first summer, she was a Legal Intern at The Tibetan Legal Association, in Dharamshala, India. She worked on a range of international legal issues, and wrote an extensive report on religious freedom, which included a comparative constitutional analysis. During her second summer, she continued exploring her passion for international law and human rights as a Legal Intern for the United Nations, Office of Legal Affairs, in the General Legal Division, where she performed extensive legal research and writing, and was involved in a wide range of sensitive UN-related legal and policy matters.
At Miami Law, Howard served as an intern with the Human Rights Clinic during her 2L year, and now serves as a Human Rights Clinic Fellow. Additionally, she recently co-founded the Human Rights Society at Miami Law, and currently serves as president of the organization.
"Having HOPE's support has really encouraged me to pursue international law and human rights work," said Howard. "I would not have enjoyed these opportunities without the HOPE Fellowship and the HOPE Office's continuous guidance."
Read more about the HOPE Public Interest Resource Center