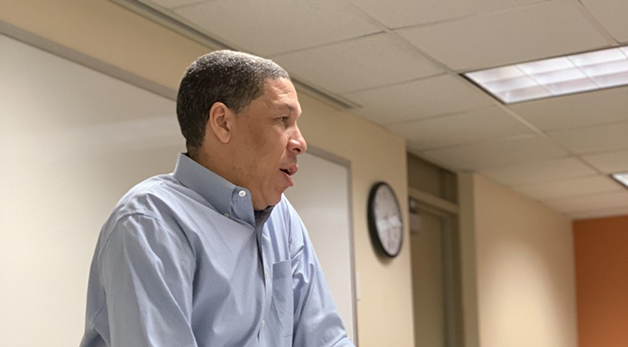 Hal Biagas, Executive Director, North American League of Legends Championship Series Players Association
Hal Biagas, the executive director of the North American League of Legends Championship Series Players Association, teaches "Esports: The Business and Legal Evolution" at Miami Law. The course is one of the first in the nation training the next generation of lawyers to represent the world of competitive gaming and part of the law school's LL.M. in Entertainment, Arts and Sports Law program.
"The University of Miami School of Law is at the forefront in recognizing the growing need for talented, knowledgeable lawyers in the nascent field of esports law," says Biagas. "To help address this need we designed a course that provided students with an opportunity to learn about the varied practice areas in the industry, with the goal of setting them on the path to apply their newly acquired knowledge as practitioners."
A global consumer phenomenon, esports revenues reached $906 million in 2018, up 38.2% in one year, according to industry analysts; a worldwide audience estimated at 165 million. The industry reports that business is five to 10 years from fully maturing, with brands investing $1.4 billion by 2021.
In nearly every category, what started out as one-player games, pivoted to groups of friends, then to online gaming communities, to the professional world where players, with names like Dr. Disrespect and Double Lift, command salaries in the multiple millions of dollars; player pay begins at $75K in most leagues, with the average player pulling down $335K annually.
The course tackled issues from the technological side, revenue growth, and IP as well as collective bargaining, Title IX, and contract negotiation. To assist the students with the development of their practical legal skills, the class culminated with a three-hour mock negotiation with the students serving as negotiators on either side of a player contract negotiation that included complex legal obstacles to be addressed in the negotiation.
The course is part of a program available only at Miami Law and taught by prominent faculty and practicing attorneys. Students study areas of law that in today's world are expanding, converging and at times, intersecting. Hands-on, practical learning teaches skills of high value which can provide the tipping point for attorneys contending for jobs in very competitive areas.
"We are proud to be the first law school to offer a course covering the exploding industry that is esports," says Greg Levy, director of EASL. "Our program prides itself on being able to address cutting edge developments in the industry and equip our students with the knowledge and skills to be future leaders in this space. We could not think of a better person than Hal Bigas to teach the inaugural course."
Read more about the LL.M. in Entertainment, Arts and Sports Law