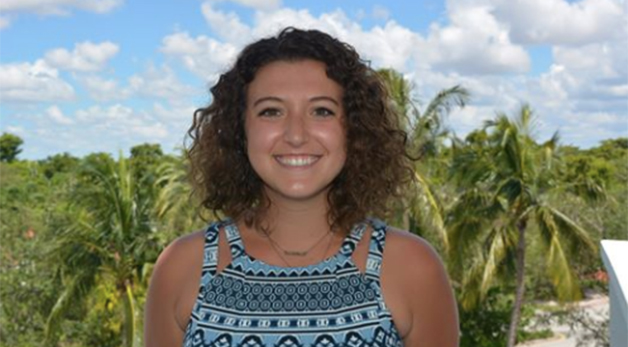 Hannah Hays
Rising 3L Hannah Hays has been selected for the prestigious 2020 Rural Summer Legal Corps Fellowship.
Selected from 446 applications, Hays is one of the 35 law students who will serve in the 2020 class of Rural Summer Legal Corps.
"I feel incredibly grateful to have the opportunity to participate in the RSLC Fellowship," says Hays, a Miami Public Interest scholar. "Even after the COVID quarantine happened, I knew this fellowship would still allow me to pursue public interest legal work for those most harshly impacted by the pandemic. The flexibility and dedication to rural, working class people has meant everything to me, both professionally and personally."
Each summer, Equal Justice Works partners with Legal Services Corporation (LSC) to support law students who want to give back to rural communities across the United and its territories.
Program participants, called Student Fellows, spend eight to ten weeks during the summer exploring a career in civil legal aid, by providing direct legal services and building capacity at the organizations where they serve. Due to the coronavirus pandemic, Student Fellows will work remotely this year to support the efforts of their host organization.
Hays, originally from Kentucky, will be hosted by Appalachian Research and Defense Fund of KY, Inc., where she will spend the summer confronting the humanitarian crisis involving the former clients of private attorney Eric C. Conn who are facing reviews and the possible loss of their Social Security Disability and/or SSI benefits.
"I hope to better understand the issues and challenges facing people from my own community," says Hays. "I have lived in different urban settings since graduating high school and feel very honored to return to my home state of Kentucky and begin to understand social justice in a completely different context. Not only do I want to make sure I am supporting people with their most immediate needs, I hope to use this time to better articulate and implement a personal praxis that can connect marginalized and working class people from all over the United States."
Hays graduated from Boston College Lynch School of Education in May 2016 with a B.A. in applied psychology & human development. She earned her M.A. in higher education administration and policy in May 2018. In her third year of law school, she will serve as a senator for the Student Bar Association. Last year, she served as vice president of the UM Chapter of the National Lawyers Guild, and as the activism chair for OUTLaw.  Hays also participated in the Environmental Justice Clinic. 
More on Public Interest at Miami Law