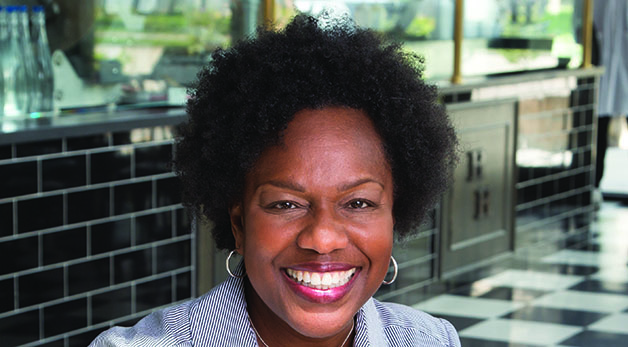 Assistant Dean for Career Development Marcy Cox
A new study by the National Associate for Law Placement Foundation and the University of Texas School of Law's Center on Women in the Law found grave disparities in women of color's experiences in their educational and professional outcomes.
"This is an important, first-of-its-kind study and Miami Law was one of three law schools whose students contributed to beta testing the survey, which provided the researchers with valuable insight into the law student experience," said Marcy Cox, assistant dean for Career Development, who contributed to the research and development of the report as part of the advisory board.
"The research showed that in many instances women law students of color do not have access to the same level of resources and opportunities – for example professors, networks, clerkships, etc. – as their white and minority male counterparts putting them at a significant disadvantage when they enter the profession," she said.
According to the study, women of color are significantly underrepresented in legal organizations and law-related positions and leave these legal roles — especially at law firms — in alarming numbers. Anecdotal evidence suggests that women of color face more substantial barriers to success in the legal profession than do their white colleagues.
Recent research by the NALP Foundation found that nearly one-half of law firm offices do not have a single partner who is a woman of color. One theory attributes this divergence to imbalances in resources and opportunities in law schools — specifically, that female law students of color lack access to the same level of support and prospects as their male and white female counterparts—leaving women of color at a particularly pronounced disadvantage as they begin their legal careers.
"The goal of the study is to raise awareness of the issues facing women law students of color in legal education and facilitate discussion among law schools and legal employers about how to make educational and career paths for law students more inclusive," said Cox.
Dean Cox was also the former president of NALP in 2011-12.