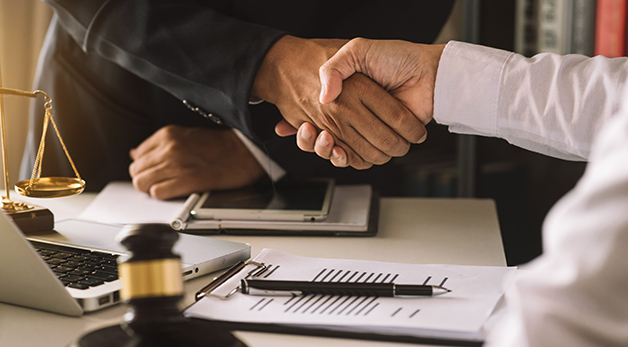 Miami Law recently launched three new joint degrees – a J.D./M.H.A. in Health Administration and a J.D./M.Acc. in Accounting both in partnership with the University's Herbert Business School and a J.D./M.S. in Media Management with the School of Communication.
As explained by Sandy Abraham, Executive Liaison for Interdisciplinary Programs and Initiatives, these new offerings add to Miami Law's existing joint degree programs with the University's Business and Communication Schools.
"Each of these programs will provide an opportunity for students to obtain specialized skills and knowledge that will enhance their professional careers," says Abraham.
In the accounting world, the combined skill set is proving to be in real demand, while having both a juris doctor and a Master's in Health Administration shows great promise in the health care arena. In addition, Abraham says that, "having a J.D. and an M.S. in Media Management provides added value in a media and entertainment world that constantly grows more complex."
The joint degree programs allow students the opportunity to obtain both the J.D. and Master's degrees in less time than obtaining the degrees separately. The first year is spent in the Law School and the next two to three years are spent taking both Law and business and communication graduate courses.
"Professions continue to become more specialized, and the career paths of our alums take more twists and turns than in the past," says Abraham. "Being the holders of joint degrees puts our alums in ever-stronger job market standing and broadens their knowledge base."
See Miami Law's 20+ joint degree offerings