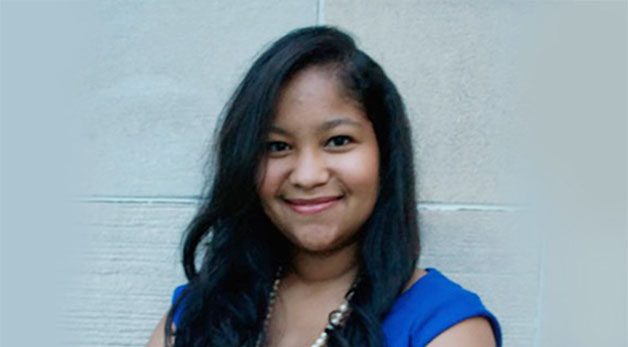 Amanda Darlington, J.D. '12 
Amanda Darlington, J.D. '12, is the Director of Government Relations for the Council for Responsible Nutrition (CRN). A licensed attorney and experienced government relations professional, Darlington fosters legislative relationships, establishes coalitions, and keeps both legislative offices and CRN members apprised on issues critical to the industry.
Darlington's activities at Miami Law foreshadowed her interest in effecting change through action. While a law student she participated in the Center for Ethics and Public Service's Oral History Film Project, "Someday We'll All Be Free: The Desegregation of Miami" as well as "G.W. Carver: A Community School." She also advocated in D.C. for gender justice via the Human Rights Clinic and was active in the Caribbean Law Students Association and Miami Law Women.
Darlington has comprehensive state government affairs experience working with legislators, lobbyists and regulatory counsel, most recently leading University of Phoenix's state government affairs practice. Darlington's experience also includes serving as a Legislative Fellow in the U.S. House of Representatives and in-house legal compliance counsel for Ryder Systems, Inc. She received her Bachelor's degree in political science from the University of Central Florida and graduated from Miami Law in 2012.
Question: With the on-going pandemic, are you seeing an uptick in consumer interest in health and nutrition?
Amanda Darlington: Absolutely. CRN does an annual survey every year and according to the survey, 77% of Americans take dietary supplements. Dietary supplements can be an important element of maintaining good health and wellness – and we've seen sales escalate fairly dramatically during the past few months as current users expand their use and new users adopt a supplementation regimen. At the same time there is greater interest in what I would call the responsible products – sold by reputable brands and reputable companies. As we've repeatedly cautioned, no dietary supplement can cure, treat or prevent Coronavirus, or any disease, so consumers should be wary of any product making these claims.
Q: What's a problem-solving technique you've learned that has been helpful in your government relations career?
Amanda Darlington: Communication is key, particularly in state government relations where things move so quickly during legislative sessions. It is crucial to communicate internally and externally, even if it feels repetitive because things are moving so quickly. It's important from a credibility and accountability perspective to keep your internal team abreast of all the moves of pertinent legislation. Depending on the state, at any time, a bill can move out of a committee due to some politicking or maneuvering or some loop hole, and that bill could be voted on by the end of the day, and the next thing you know, it's on the governor's desk for signing. Keeping your team and members, in the case of a trade association, informed is crucial for credibility and so no one feels blindsided when a bill is filed and moves quickly.
Q: Your career has spanned a number of industry sectors, including financial, transportation, education and now nutrition. What advice do you have for someone who wants to change careers or switch industries?
Amanda Darlington: Skills. Writing, public speaking – whether it be lobbying a legislator, testifying at a hearing, drafting testimony, drafting legislation, building coalitions, issuing press releases, bylines, and articles, or making internal and external presentations – I have found it helpful to try on as many hats as possible at your organization or company and gather as many skills that you can and take them with you wherever you go. I think from a marketing perspective, you can say you know how to do the job you are applying for even if the job description does not exactly correlate to your previous day-to-day duties if you have the necessary skills to produce the necessary material and adapt to any new subject matter quickly and effectively. Whatever role you have, regardless of the job, your skills travel with you.
More on the Center for Ethics and Public Service at Miami Law
More on the Human Rights Clinic's Projects at Miami Law 
The interview above was conducted by Michele Satterlund, senior vice president on McGuireWoods Consulting's Virginia State Government Relations team and is part of a series on "Women in Public Affairs to Know," by the McGuireWoods Consulting Women in Public Affairs initiative.