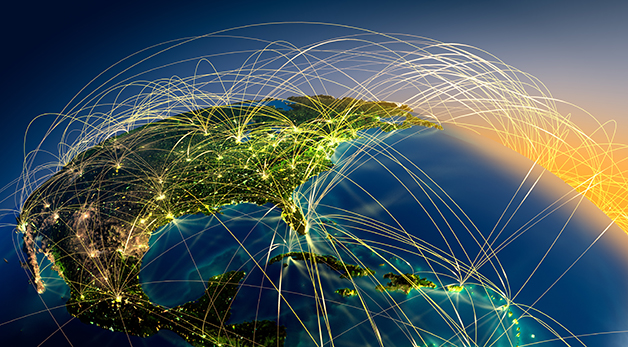 University of Miami School of Law, the only school to be part of the Juncadella Corporate Counsel Group (JCCG), hosted JCCG's 11th biannual seminar on February 13, 2020 "Agility and Innovation for Corporate Counsel." The proceeds benefitted Miami Law's Rafael Benitez Scholarship Fund, which provides assistance to foreign lawyers pursuing their international and foreign LL.M. degrees at the law school.
Law Students Benefit from Mentoring, Networking and Scholarship Dollars
In addition to proceeds helping highly qualified international candidates to pursue their dream of getting an LL.M. at Miami Law, current LL.M. students could attend the seminar and meet this niche professional group.
Yazmyne Vasquez Eterovic, Associate Director of Career Development & International LL.M. Career Advisor, agrees the seminar was a special opportunity. "We have a unique position to have access to this group of in-house counsels either based in South Florida or who do work primarily related to Latin America and the Caribbean.
It gives our law students opportunities for relationship building, networking, and internships."
The JCCG is also involved in the law school as many members collaborate closely with Miami Law in the course "Doing Business in Latin America."
History of JCCG and Biannual Seminar at University of Miami Law
The JCCG networking group of more than 300 members from 250 multinational companies is comprised of in-house counsel based in South Florida whose practices focus primarily on operations in Latin America and the Caribbean.
Started by Morgan Lewis consultant Salvador Juncadella in 1992, the group has expanded as South Florida has grown to become the Latin American headquarters for hundreds of multinational companies. JCCG is now chaired by partner Mark E. Zelek of Morgan Lewis.
Every other year, the JCCG hosts a seminar, coordinated by the law firm of Morgan Lewis and the University of Miami School of Law. The seminar was an opportunity to bring members together for CLE programming with topics relevant to in-house counsel and to network. The first seminar was in February 1997, and there have been ten in total.
This year's timely CLE discussions included professionalism, gender diversity, ethics, data and cybersecurity, labor and employment, and data privacy.
About the Rafael C. Benitez Scholarship Fund
Every year Miami Law's LL.M. programs enroll around 50 students coming from more than 25 different countries, and donations like the one received from this seminar help attract lawyers from all over the world to join Miami's thriving global legal community.
"This donation will help highly qualified international candidates pursue their dream of getting a graduate degree at Miami Law," says Carmen Perez-Llorca, director of Miami Law's International Graduate Law Programs.
Established by family and friends of the late Professor Rafael C. Benitez, this scholarship commemorates his vision for global education and his deep commitment to the education of foreign law students. At Miami Law, Professor Benitez founded the Comparative Law LL.M. program, the Inter-American Law LL.M. program, and the Lawyer of the Americas (now known as the Inter-American Law Review).
More on International Law at Miami Law