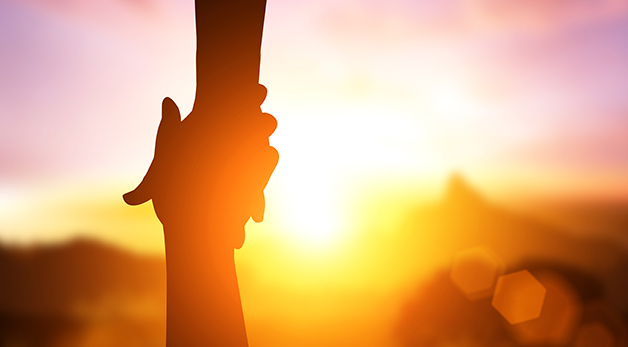 2L Gitanjali Howard, Rev. Nathaniel Robinson, Sumita Chatterjee & Daniela Tagtachian
Last year was the 150th birthday of Mahatma Gandhi, the Indian lawyer and activist who helped the world's second-largest nation achieve independence through nonviolent resistance. The day after the 72nd anniversary of Gandhi's assassination, the HOPE Public Interest Resource Center held a workshop that explored how his approaches and principles towards social progress and justice remain vital to this day.
The event was the brainchild of 2L Miami Law student and HOPE Fellow Gitanjali Howard, who put together the event as part of the HOPE Fellowship requirements after spending last summer as a legal intern with the Tibetan Legal Association in Dharamshala, India.
Reflecting the universal power and relevance of Gandhi's message, the workshop featured speakers from distinct disciplines and backgrounds who each discussed what Gandhi could still teach the world.
The first to speak was UM Professor Sumita Chatterjee, who holds a dual appointment as lecturer in the Department of History and the Women's and Gender Studies Program. With a background in South Asian history and the application of Gandhian philosophy for sociopolitical change, Chatterjee provided a crucial background to the life, principles, and example set by Gandhi.
Chatterjee highlighted Gandhi's emphasis on dialogue and humility as the key to moral growth and social change, and how he favored disagreement and debate more than agreement. She also noted the way Gandhi was inspired by different religious and philosophical traditions to forge his own famed principles of nonviolence, civil disobedience, and the pursuit of truth. In a world wracked by polarization and ideological bubbles, the Gandhian value of community and discourse could not be more crucial to heed.
Next up was Reverend Nathaniel Robinson III, pastor of the Greater Saint Paul African Methodist Episcopal Church in Coconut Grove, who discussed the little-known linkages between Gandhi and African American activists in the 20th century. Reverend Robinson underscored the way the early civil rights movement in the U.S. had much in common with the anticolonial struggle led by Gandhi half a world away. Black and Indian activists alike embodied the Gandhian notion that justice was not just something one did, but something one must embody, and that with leadership always comes sacrifice—a lesson tragically exemplified by Martin Luther King, Jr., who drew inspiration from Gandhi and was also assassinated for his own non-violent civil rights movement.
The workshop ended with Lecturer in Law and Mysun Foundation Fellow Daniela Tagtachian of the Environmental Justice Clinic, who discussed what the future lawyers at Miami Law could learn from Gandhi and the generations of advocates who have taken after him. Tying together the previous discussions, Tagtachian advised law students to think hard about their role as attorneys and consider the different ways they could contribute to positive social change. Attorneys could serve either particular causes, movements, or communities, as there is more than one way to achieve the same broader goal of helping others. She acknowledged that while service could be hard and intimidating—especially in the face of seemingly insurmountable odds—it is also deeply gratifying, such that once you start serving others, you can't help but keep going.
"It's not often that you hear Gandhi invoked among legal circles," noted 3L Romney Manassa. "Many future and current lawyers alike underestimate how relevant his principles and example are to our personal and professional lives."
The workshop ended with an engaging Q&A session and continued conversations between the speakers and attendees.
"I am so happy we could reflect on Gandhian principles at such a pertinent time. I feel grateful to the speakers, co-sponsors, HOPE Office, and attendees for making the workshop a reality!" said Howard.
The event was co-sponsored by the Human Rights Clinic, Environmental Justice Clinic, and the Society of Bar and Gavel, 
More on the Hope Fellows Program