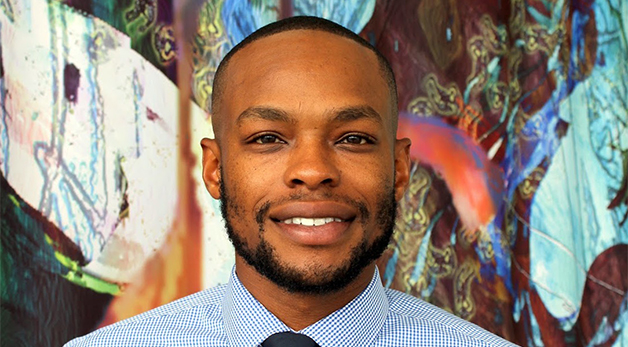 Michael Bailey, 2L
Last summer, Miami Law student Michael Bailey, 2L, participated in the 2019 Law in Technology Diversity Collaborative, a first-of-its-kind cross-company summer associate program.
Bailey, who heard about the program during his 1L year from the Career Development Office at Miami Law, decided to apply with the assistance of his CDO advisor Alana Butin. 
Recognizing the importance of diversifying both the technology field as well as the legal profession, seven tech companies (eBay, Facebook, LendingClub, Turo, Symantec, Uber, and Hewlett Packard Enterprise) came together to create a summer associate class. Through the new collaborative, law students from schools with high diversity indexes like Miami Law are provided with 10-week paid internships, during which they divide their time between participating tech companies and law firms. Ultimately chosen to participate in the program, Bailey was assigned to work at eBay and Baker McKenzie.
"My eBay and Baker McKenize experiences were both great, but in very different ways," said Bailey. "At eBay, I was provided the opportunity to work with attorneys dealing with ongoing litigation subsequent to a corporate restructure, domestic and international data privacy enforcement actions, data governance program review, and internal innovation events and efforts. Most of these experiences involved working closely with in house attorneys to gather perspectives from the various stakeholders and each project evolved and iterated over time. At eBay, my deliverables were informal and involved more research than immediate problem-solving."
"At Baker McKenzie, the issues and negotiations were more rapid-fire, the deliverables more formal and the clients obviously more diverse. At Baker, I was working in the International Commercial Practice group primarily on data privacy agreements and policies, but I also got an opportunity to do research for the group's partners on IP Transactions, international trade sanctions, and employee stock purchase agreements. Baker also gave me an opportunity to work on veteran's issues and international children's rights issues for some of Baker's pro bono clients."
Bailey, who served in the U.S. Army as a Tactical Operations Planner and Troop Executive Officer after graduating from Florida State University with a Bachelor's in Information Technology, enjoyed his experiences working at both eBay and Baker McKenzie.
"Overall, I enjoyed seeing both sides (in-house and outside counsel), which gave me the confidence and perspective on the business side of the law that I was glad to have going into the Fall On-Campus Interview process." 
Bailey, who will be working at Greenberg Traurig's Miami office in their Corporate/IP Practice Group this summer, plans to stay in Miami after graduating from law school and hopes to advise technology companies.
More on Studying IP Law at Miami Law