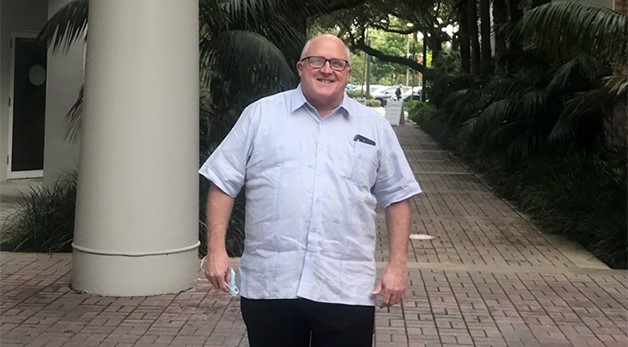 Pedro Alvarez
Any multi-national lawyer of today must not only have knowledge of the domestic laws of their own country, but also exposure to different law traditions of other countries. With this in mind, Miami Law launched the course "Cross-Border Transactions" in the fall of 2020, building upon the school's already robust offerings in transnational and international law.
An authority in the area, the course was taught by Pedro Alvarez who has 30 years of experience representing clients in a wide-range of private corporate, business and finance matters including mergers and acquisitions, joint ventures, and other corporate transactions, both in the cross-border and domestic spaces.
When asked to reflect on the experience, Alvarez offered, "It has been a pleasure to teach this new course on cross-border transactions to a truly enthusiastic class. We hope this new course adds to the experience of students at UM Law contemplating a career in international corporate law or business."
The new course introduced students to cross-border transactions and their process generally and had a practical component where students approached and discussed the preparation and review of thorough scrutiny and examination of actual deal agreements and related documents.
Joint degree student Juliana Carbonell from Colombia, who is studying her J.D./LL.M. in International Law, felt the course was ideal for an attorney looking to expand their international law knowledge. "I would encourage all students who are interested in this field to take this class, especially as it is taught by such a knowledgeable attorney as Professor Alvarez who is always accessible to all students."
The course covered specific issues customarily confronted, including due diligence, legal opinions, remedies, pre-merger notification and corruption, and bribery, as well as other issues that the practitioner managing a cross-border transaction may encounter.
Prior to founding his current firm, Alvarez & Diaz-Silveira LLP in 2012, Professor Alvarez was a partner at White & Case LLP for over two decades, where he focused on corporate and finance matters. He helped establish the firm's office in Mexico City, where he practiced for five years and was actively engaged in the firm's practice in Latin America and the Caribbean, including energy, project finance, and capital markets transactions.
Alvarez wanted to bring the breadth of his practical knowledge to the students taking the course. "In this course, we review the transactional process in the cross-border context. We look at deal elements through a hands-on approach reviewing and examining actual deal documentation."
For Carbonell, the course was essential. "In my opinion, the course of Cross Border Transactions is more than just a class. It is an opportunity to access both theoretical and practical information in the transactional field that helps us, as students, build the skills we need to become better professionals."
More on International Law at Miami Law