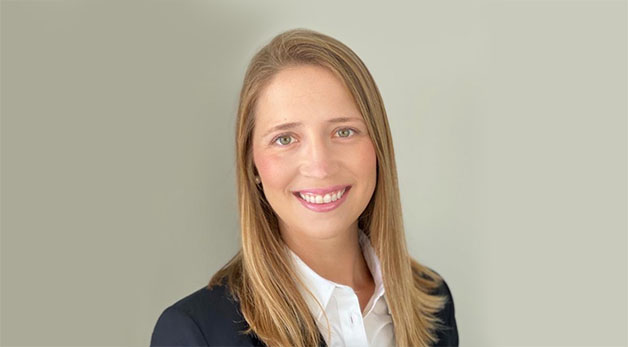 Priscila Sterenberg
This week Priscila Sterenberg will accomplish one of her goals: to graduate from an American university with a joint J.D. and LL.M. degree in International Law.
The Brazilian lawyer, who received her Bachelor of Laws degree from Pontifícia Universidade Católica in Rio de Janeiro, chose to attend law school at the University of Miami because of its diversity and location near Latin America.
"Miami Law has students from many different countries - I knew that it'd be a unique experience to build relationships with people from around the globe," said Sterenberg. "Miami is also known as the gateway to Latin America. I thought that I'd have a great opportunity to be around firms and companies that have a lot of work involving Latin America."
Before attending Miami Law, Sterenberg worked at three different law firms in Brazil, specializing in corporate and insurance law.
"Miami Law also has a strong and supportive alumni community," said Sterenberg. "I knew that this would not only be important for my network but also to find mentors who will help guide my professional life."
During her second semester at Miami Law, Sterenberg worked as an intern at the Miami office of Holland & Knight, where she conducted research regarding international law and corporate law and analyzed Brazilian documents related to project finance projects. She also worked there as a foreign clerk in 2019 and as a summer associate in 2020.
One of Sterenberg's favorite experiences at Miami Law was the skills courses she took. "These practical courses help students prepare for the real legal life experience."
2020 has been particularly challenging for all students, including Sterenberg, who found studying and taking classes from home difficult.
"It is easy to get distracted, and I think that an important part of law school is the in-classroom experience," said Sterenberg. "However, because I knew that I was almost done with school, I decided to focus and put all my strength in trying to finish like I started. Now, the craziest part will be to take an online Bar exam. "
Sterenberg plans to stay in the United States after graduation and sit for both the New York and Florida Bar exams. She will then join Holland & Knight's corporate team in Miami.
Read more about the LL.M. in International Law