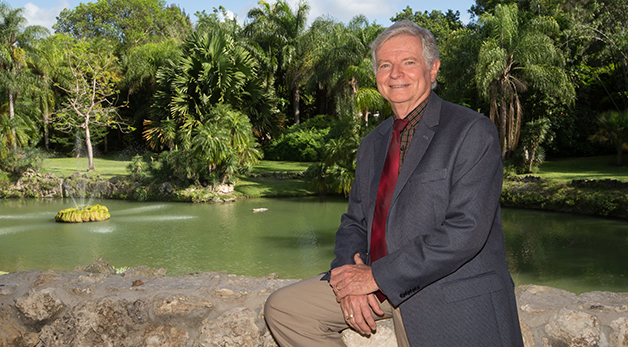 William VanderWyden
Miami Law's Assistant Dean for Professional Development, William P. VanderWyden III, was recently honored with the John J. McCauley legal education annual award given by Phi Alpha Delta International.
"I am honored and humbled to receive the John J. McCauley Legal Educator Award during the 2020 Convention," said VanderWyden. "During my many years at Miami Law, I have been privileged to work closely with PAD members whose dedication to integrity, service, and professionalism have been so encouraging, and many of these former student members of Phi Alpha Delta have remained close friends as colleagues in the profession."
VanderWyden is a fountain of information on subjects concerning Miami Law, including bar application and disclosure matters, bar passage, graduation requirements, and many other topics of importance to students, alumni, and friends of the Law School. He maintains an open-door policy in order to immediately address issues raised by students and is a principal contact for over 17,000 UM Law alumni, many of whom he has served in the Office of the Dean of Students over the past 23 years.
Dean VanderWyden also coordinates Partnership for Professionalism, the much-acclaimed program that brings judges, attorneys, and law students together in informal dinner settings twice a year to promote civility, ethics and professionalism among members of the legal community.
The John J. McAulay Legal Educator Award was presented to VanderWyden for his contribution to legal education based upon a lifetime of dedication to the principles and ideals of integrity, compassion, courage and professional service.