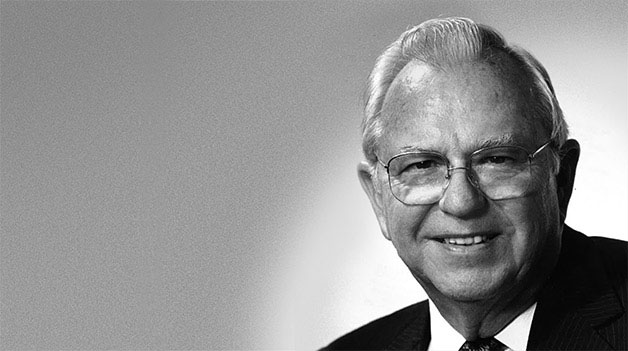 Ray H. Pearson, J.D. '49
Established by friends and former colleagues at the firm Richman Greer (now Day Pitney), the Ray H. Pearson Memorial Scholarship celebrates the legacy of Judge Pearson.
After serving his country with distinction in World War II, Ray Pearson returned to his hometown of Miami and graduated from Miami Law in 1949. He was appointed a Judge of the Court of Crimes in 1953, and then was later appointed by Governor Leroy Collins as a Circuit Court judge, and served in that position from 1956-1966. Thereafter, Judge Pearson returned to private practice to form Frates Fay Floyd & Pearson, recently known as Richman Greer prior to its merger with Day Pitney LLP. Pearson served on the board of trustees at the University of Miami and as president of the University of Miami Alumni Association. 
"Ray Pearson was one of the four founding members of our firm," said Manuel Garcia-Linares, Florida Managing Partner at Day Pitney. "Ray had been a judge prior to starting the firm and was a tremendous trial lawyer, handling very complex matters. He specialized in family law. To honor Ray, the firm made a gift to the Ethics Center at the University of Miami and started the Ray H. Pearson Fund at the Miami Foundation; these funds were initially used to sponsor the Court Care Program. A year ago, we decided to redirect part of the funds to start a scholarship in Ray's name at his alma mater."
The Ray H. Pearson Memorial Scholarship will benefit students with an interest in family law. "We hope that the students will follow in Ray's footsteps and pursue a career in family law," said Garcia-Linares.