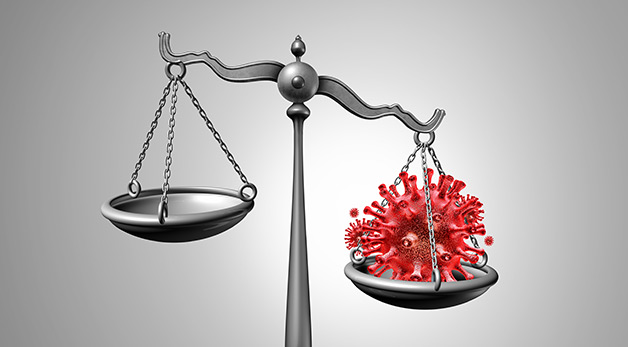 The COVID-19 pandemic raises legal issues on every front.
The third in a series of free webinars, "The Law of COVID-19: Miami Law Addresses Politics in Pandemic America," delved into issues such as constitutional, statutory, and policy issues. These included the challenges of holding a general election in the context of a pandemic (including, for voters, how to vote to enhance election security and voter participation, and for candidates, how to campaign and raise funds).
Also addressed were the impacts of disasters on presidential election outcomes, congressional and state legislative responses to COVID-19, the politics of our healthcare financing system – especially Medicaid and the Affordable Care Act in pandemic conditions, and the politics of class and sovereign authority in the U.S. and elsewhere under pandemic conditions.
The 90-minute webinar gave attendees an opportunity to hear remarks from distinguished faculty experts - from both the Law School and the department of political science at the University of Miami - on a variety of questions this pandemic raises for and about politics.
The webinar was moderated by Professor Charlton Copeland with panelists Professors David Abraham, Frances R. Hill, and Gabriel Scheffler from Miami Law and Gregory Koger, UM professor of political science.