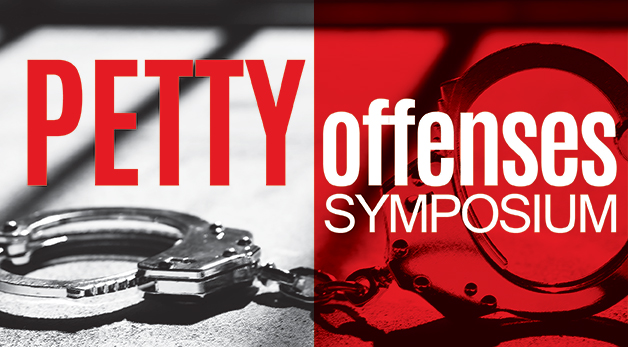 CORAL GABLES, Fla. (September 5, 2019) – Throughout the globe, petty offenses, such as loitering laws, are used to exert social control. They criminalize poverty and marginalization and police gender norms. In the United States and locally in Miami, the use of petty offenses to criminalize poverty is also a critical issue where homeless people regularly face the threat of criminal sanctions for fulfilling basic needs.
The Petty Offenses Symposium, hosted by the University of Miami School of Law's Human Rights Clinic in collaboration with the University of Miami School of Communication, University of Miami Race and Social Justice Law Review, University of Miami Law Review, National Law Center on Homeless & Poverty, and the Open Society Foundations' Human Rights Initiative, will provide an opportunity for the sharing of experiences and strategies in challenging petty offenses.
"The symposium is a unique gathering bringing together local, national, and global conversations on criminal law, poverty, and marginalization. It probes fundamental questions of social justice and provides the opportunity for strategizing and learning across movements, issues, and countries," said Tamar Ezer, associate director of Miami Law's Human Rights Clinic. "It is also an exciting collaboration with the School of Communication that explores synergies between legal advocacy and creative campaigning."
The event will explore the use of litigation; human rights advocacy at international, regional, national, and local levels; and creative campaigning. It will draw on work from Ghana, Guinea, Guyana, Hungary, India, Israel, Jamaica, Kenya, Madagascar, Malawi, Nigeria, Sierra Leone, Uganda, and the United States. A special symposium issue of the University of Miami Law Review and the University of Miami Race and Social Justice Law Review will further capture lessons and reflections.
Faculty from Miami Law who work at the intersection of criminal law and human rights, including Caroline Bettinger-López,  Donna Coker, Tamar Ezer, and Stephen Schnably, who was co-counsel on the landmark Pottinger v. City of Miami case, will be featured. Additionally, the conference brings together key experts from the field, including Maria Teresa Manuela with the African Commission on Human and Peoples' Rights and special rapporteur on Policing and Prisons in Africa; Anneke Meerkotter, the litigation director of the Southern Africa Litigation Centre; Rob Robinson, a housing rights advocate with the National Economic and Social Rights Initiative and formerly homeless himself in Miami and New York; and Tracy Robinson, the deputy dean of the Faculty of Law at the University of the West Indies and former president of the Inter-American Commission on Human Rights. 
The symposium takes place on Friday and Saturday, September 20 and 21 at the Donna E. Shalala Student Center. The event is free of charge and open to the public with registration. CLE credits are pending with The Florida Bar.