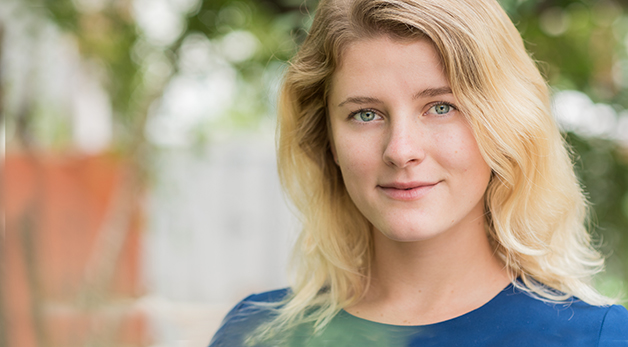 2L Bethany Blakeman
Second-year law student Bethany Blakeman, a student intern in Miami Law's Environmental Justice Clinic, was recently selected to be a student liaison for the American Bar Association's Section of Environment, Energy, and Resources Committee on Climate Change, Sustainable Development, and Ecosystems.
"I am thrilled to have the opportunity to engage with professionals in this field of law," Blakeman said. "I am hoping that as an ABA student liaison, I will be able to share a piece of Miami Law with practitioners across the country while bringing back lessons that can continue to engage the Miami Law campus."
The Miami native is a dual degree student pursuing a Master of Professional Science in Coastal Zone Management at the Rosenstiel School of Marine and Atmospheric Science in addition to her J.D. At Miami Law, she is working on projects related to climate policy in South Florida in the Environmental Justice Clinic.
EJC advocates for and seeks to empower low-and moderate-income communities who disproportionately bear the environmental, economic, and health burdens of the development, implementation, and enforcement of the law. Employing a community lawyering approach, the EJC seeks systemic change for our clients through advocacy, public policy resources, rights education, and transactional assistance. EJC's work sits at the intersection of civil rights, environmental, poverty, and public health law, tackling issues in South Florida including climate change, displacement, contamination, environmental health, municipal equity, and more.
"Bethany is a true leader at the law school and in the critical fields of climate, conservation, and social justice," said Natalie Barefoot, director of the Environmental Justice Clinic. "Her passion for the environment and commitment to service, along with her knowledge and expertise, will serve the ABA Section well at a national level and directly contribute to our on-the-ground work in these areas at the University of Miami. The ABA Section could not have selected a better student liaison."
Blakeman is also the vice president of the Environmental Law Society and a candidate to the International and Comparative Law Review. The Georgetown grad is interested in ocean conservation and climate change, particularly the relationship between coastal communities and the ocean resources on which they depend.
The ABA section is committed to providing members with opportunities to enhance professional skills, stay on top of current developments, and dialogue in environmental, energy, and natural resources law. It is as well a leading forum for those who work in the regulatory and legal realms of climate change and raises awareness of sustainability concepts and how they relate to law and corporate governance and promotes sustainable thinking across environmental practice areas. Furthermore, the committee promotes ecosystem-based approaches to environmental protection and regulation.
"I've always felt a duty to serve my community, and Miami Law offers the perfect combination of leading legal scholarship and beyond-the-classroom-opportunities to encourage students to be both good lawyers and good people," Blakeman said. "I've never felt more engaged and challenged, and it is that combination that drives me to pursue more."
More on Environmental Law at Miami Law