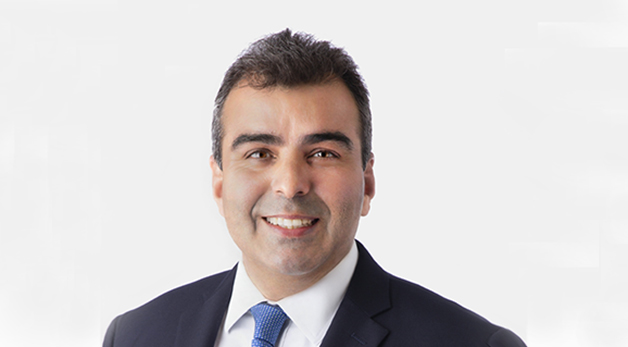 Otavio Carneiro, J.D./LL.M. '19
For a foreign-trained attorney, joining a prestigious firm as a partner after just graduating from Miami Law and starting out in the Intensive Legal English + LL.M. in International Law may seem like a stretch. But not for Otavio Carneiro - a Brazilian attorney with vast experience who quickly pivoted into Miami Law's dual LL.M./J.D. program. 
The J.D./LL.M. '19 graduate arrived with a storied and established career at Veirano Advogados in Rio de Janeiro, Brazil. Carneiro brought extensive experience in the areas of cross-border and domestic transactions, particularly mergers and acquisitions, joint ventures, and banking and finance in a diverse set of sectors, including oil and gas, infrastructure, insurance, payment processing services, shipping, and IT.
Always Dreamed of Getting an LL.M. in the U.S.
"My decision to come to UM goes back to 2001 when I came to the U.S. to work for a law firm in Atlanta through an exchange program with my previous firm in Brazil," says Carneiro. "The experience was great, but at that time, I could not stay longer to also do an LL.M.
"I returned to Brazil but kept in the back of my mind the idea of coming back to do an LLM. I knew through friends and research that the International LL.M. program at UM was an excellent choice. Besides that, Miami is a hub for Latin America. The city is improving in many ways to be even more international.
Decision to Get J.D. after LL.M.
"The J.D. was not in my plans at first. However, I really enjoyed going back to law school and challenging myself from an academic perspective," he says. "I also knew that in the long run, it would make a difference in my career if I went the extra mile and completed the J.D."
At Miami Law, Carneiro became an unofficial ambassador to other Brazilian law students and was always willing to meet and help those considering studying at Miami Law.
Carneiro was a partner at Veirano and a former member of the firm's Management Committee and Board of Directors; he played a pivotal role in the success and expansion of the firm's Corporate M&A and Infrastructure Practices.
"Our school has unmatched expertise in educating students like Otavio – international, foreign-trained lawyers, including many who are non-native English speakers, who want to launch their legal career in the U.S," says Carmen Perez-Llorca, director of the International Graduate Law Programs. "We strive to offer them an array of options that address their diverse legal education and professional career needs and goals, and we do so within a unique support network.
"I am delighted that we were able to provide Otavio with the tools that he needed in each stage of his journey at Miami Law, and I am honored to have contributed to his success. We are all incredibly proud to have Otavio as a graduate of our J.D./LL.M. in International Law," she says.
Licensed in Brazil and the U.S.
Now dual-licensed in Brazil and the United States, Carneiro has joined Akerman LLP, a top 100 U.S. law firm serving clients across the Americas, as a partner in the Corporate Practice Group in the Miami office where he will focus on outbound investment in Brazil and Latin America and inbound investment from Brazil into the United States.
"Otavio's representation of major corporations in cross border and domestic corporate and financing transactions greatly enhances our offering to clients," said Pedro Freyre, J.D. '74, B.A. '71, chair of Akerman's International Practice. "He brings meaningful knowledge to complex inbound and outbound ventures across Latin America, with an emphasis on Brazil."
Strong Background in Cross Border Transactions
Before coming to Miami Law, Carneiro spearheaded several significant, high-profile transactions, playing an integral role in the 2016 Olympics in Rio de Janeiro, having represented the U.S. Olympic Committee in a five-year project leading up to the event.
On another front, he advised on the financing for the construction of the biggest shipyard in the Southern Hemisphere worth over $1 billion. His work stretches Latin America, having represented U.S. and European companies, as well as Asian groups in transactions in Brazil.
"I have no doubt that Akerman looked at me not only for my history of dealings with international clients in Brazil," Carneiro says, "but especially to the fact that I now had a J.D. in the U.S.
Sitting for the Bar
"The J.D. also gave me the academic foundation that helped me pass the Bar exam. No excuses, no regrets! On the contrary, I am glad that things turned out well for me. I am sure that other students can follow a similar path.
"My advice is: study hard but take time to enjoy law school, get to know people and make friends. Look around, get out of the comfort zone and take advantage of the international community that UM offers to you," he says.
More on the Intensive Legal English + LL.M. Program 
More on Why Foreign Lawyers Come to Miami Law