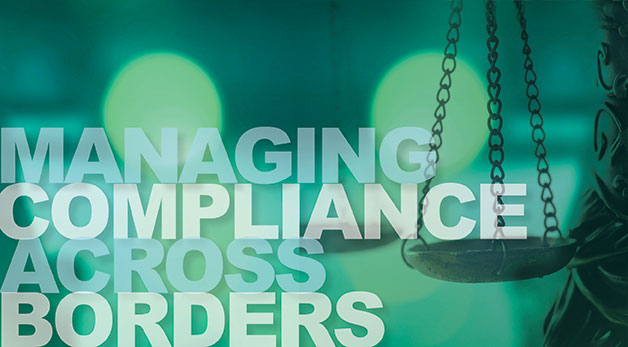 The University of Miami School and Law and Switzerland's University of St. Gallen Executive School present "Managing Compliance Across Borders," an intensive, interactive executive education-style program aimed at established compliance professionals as well as legal, business, and other professionals who deal with compliance or are contemplating compliance careers. 
The event will take place from Wednesday, June 26 to Friday, June 28, 2019, at the Donna E. Shalala Student Center, 1330 Miller Drive, on the Coral Gables campus.
The three-day program will drill down on topics including understanding compliance approaches and key issues in the U.S., Europe, and Latin America; evolving international expectations on compliance; the role of today's "new compliance officer;" data protection and privacy; corruption, bribery, and money laundering as well as best practices for addressing challenges arising in managing and operationalizing cross-border compliance.
"I am intrigued to participate based on this program's practical and real-life insights on what it means to be a compliance practitioner today," says TechData's director of ethics and compliance Ana-Paola Capaldo de Aoun, "in increasingly globalized business/economic systems."
Thomas Fox, the international best-selling author of "Lessons Learned on Compliance and Ethics" and founder of the Compliance Podcast Network, and Mark Snyderman, adjunct professor at Emory University Law School and the former the chief ethics and compliance officer and assistant general counsel for Laureate International Universities, are the keynote speakers.
Fox practiced law in Houston for 30 years and is now an independent consultant, assisting companies with anti-corruption and anti-bribery compliance. He is the author of the award-winning FCPA Compliance and Ethics Blog and his second book, "Best Practices Under the FCPA and Bribery Act" was released in April 2013. His latest work is an eBook entitled, "GSK in China: A Game Changer for Compliance." He writes and lectures across the globe on anti-corruption and anti-bribery compliance programs.
Prior to Laureate, Snyderman was senior knowledge leader at LRN, providing ethics and compliance advisory services to numerous corporate partners. He also has served as senior advisor to the 10th Principle (Anti-Corruption) to the United National Global Compact. For many years, Snyderman worked for The Coca-Cola Company in numerous roles, including chief employment counsel and chief ethics and compliance officer. In the latter position, he helped establish the ethics and compliance and anti-corruption programs at the company.
For more information contact Hakim Lakhdar, director of Professional Legal Programs, at hlakhdar@law.miami.edu or 305-284-4345. The event is open to the public with registration; the cost to attend is $2,500.00, but discounts codes and single-day registration options are still available. 21.5 General, 12.5 Ethics, 3.5 Technology, 2.5 Professionalism CLE credits, and 21.5 Business Litigation, 21.5 Intellectual Property Law, 21.5 International Law, 21.5 International Litigation & Arbitration, 5.5 Labor & Employment Law have been approved by The Florida Bar.