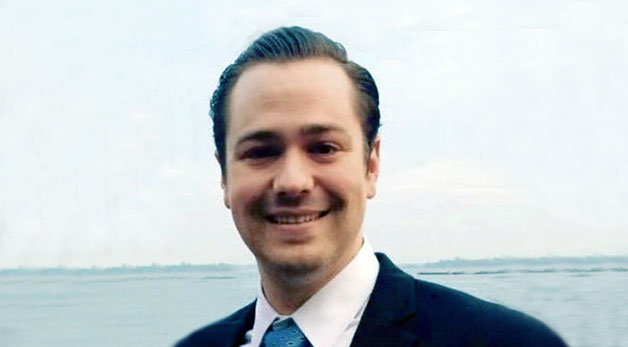 Alex Lewis, LL.M. '15
Graduates of Miami Law's Tax LL.M. Program consistently credit their professional success to the network, career opportunities and knowledge they acquired during their time at Miami Law.
Alex Lewis received his LL.M. in 2015 from the Graduate Program in Taxation and now works in McLean, Virginia at RSM U.S. LLP, a member of RSM International, a global network with more than 43,000 people in over 120 countries. Lewis specializes in International Tax and International Private Client Services.
How has your LL.M. assisted you in fast-tracking your career?
"My LL.M. has provided me with the base of knowledge necessary to excel in a variety of areas of tax law. Because of my LL.M., I have been able to quickly move from focusing on corporate tax to private client services. The LL.M. courses provided me with a broad base of knowledge across a number of areas of tax law that have all be useful to me at some point in my career."
Were there any professors or courses that had a particular impact?
"My career has focused on international tax, so the courses involving international individual and corporate tax, international estate planning, and treaties were all extremely useful. The course on treaties has been especially helpful for me, as I am asked to interpret and apply treaty provisions on a near-daily basis." 
What faculty stands out for you?
"Professor Brown taught my treaty class, and her insight from her time at the Treasury Department was invaluable. She was also influential in my choice to participate in the J.D./LL.M./M.B.A program, which provided me with even greater skills and experience as I prepared to leave school."
What made you decide to do the LL.M. in Tax?
"I chose to do the LL.M. in Tax because I wanted to specialize my legal career. The LL.M. gave me an opportunity to make myself stand out in a crowded legal industry, as well as open the door to a rewarding career in a complex field of study. The LL.M. in Tax was also a natural fit for my career goals, as I was always interested in pursuing a career that would touch every aspect of business."

More on the Tax LL.M. Program.
More on Corporate/Business Law at Miami Law.