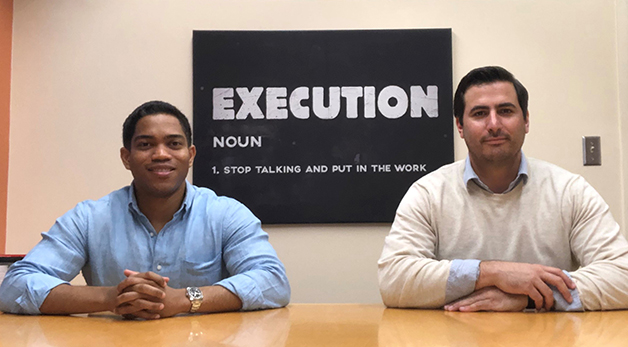 Osaro Qualis and Wifredo Fernandez
During the fall semester, students in Miami Law's Startup Practicum submitted official public comments to the Securities and Exchange Commission on its latest Concept Release seeking suggestions on how to harmonize federal securities offering exemptions. The SEC solicited input on a wide range of issues in an effort to streamline what has become a large patchwork of securities offerings over the years. Specific topics the SEC sought comment on from the public included crowdfunding, pooled investment funds, and specific investor exemptions.
With Miami's entrepreneurship ecosystem in mind, Startup Practicum student associates Wifredo Fernandez and Osaro Qualis made the case for an expansion of micro-offerings, particularly micro-loans, which would increase new financing avenues for small businesses and new ventures.
"Expanding microfinance will give small businesses alternatives to traditional seed-stage investors, which are often missing in new entrepreneurial communities like Miami," Fernandez and Qualis argued in the comments.
Miami has seen an uptick in microfinance activity with the recent launch of Grameen America's operation to support women entrepreneurs. The Startup Practicum also advocated in its comments for updates to crowdfunding advertising rules.
"Currently, the ban on advertising outside of funding platforms does not further startups accessibility to capital," the team posited.
Crowdfunding has been a successful tool in the Miami entrepreneurs financing toolkit, with notable successes like Startup Practicum client Caribu's $1M+ raise on WeFunder.
Practicum Director Dan Ravicher was proud that Miami Law's comment was the only one in the country drafted by law students, stressing that "it's important to get our lawyers-in-training involved in the rulemaking process."
While student associates in the practicum provide legal assistance to entrepreneurs, they also advocate for the growing entrepreneurship community in Miami as exemplified by the comment made by Fernandez and Qualis to the SEC.
The Startup Practicum's comments are available on the SEC's website here.

More on Miami Law's Startup Practicum