Miami Law is a gateway, and a launchpad. It attracts students from around the world and propels them on new trajectories.
Some graduate to pursue careers amid the courtroom drama. Others, the detailed intensity of transactional work. And others, to take their place at the intersection of business and law, lending legal guidance and support through a complicated multinational maze of laws and regulations, in an international arena.
Augusto Aragone, LL.M., '06
Augusto Aragone
"If you thrive on uncertainty and navigating ambiguous waters, then it's for you," says Augusto Aragone, LL.M., '06.
Aragone came to Miami Law with a specific goal in mind: "To be able to grow professionally in the legal market in the United States."
A decade later, he's the vice president and associate general counsel at Ingram Micro Inc., the world's largest global information technology distributor. He is responsible, among a host of other duties, for providing legal support around the world to the $43 billion corporation's mergers and acquisitions team.  
In 2015 alone, he was lead counsel or team member in the acquisition of São Paulo, Brazil-based Grupo Acao, one of Latin America's leading IT providers, with operations in Brazil, Colombia, Argentina, Chile, Peru, Uruguay, and Ecuador; Odin Service Automation, involving over 500 employees scattered across the Russian Federation, North America, Europe, and Asia; a mobility insurance brokerage operation in Ireland, Singapore, Indonesia, and Thailand; and the largest value-added technology distributor in the Kingdom of Saudi Arabia.
"We acquired companies in Russia or Brazil or Saudi Arabia — countries with very different systems, and different laws, and different requirements, and different cultures you're going into," he says. "You have to make it work using the U.S. framework, but also leveraging our multicultural perspective."
There have also been acquisitions of companies with operations in the Netherlands, Germany, United Kingdom, Spain, Portugal, Romania, Chile, Peru, and Turkey.
Just to mention a few. Just in 2015.
"It's an exercise in balance and pragmatism," he says. "When you're in-house, as opposed to working for a law firm, the role involves what you can think of as an interpreter, of legal needs and business needs. So you're kind of a bridge that allows the business to accomplish their goals by enabling them with the law."
More on Aragone
For Aragone, it brings together two passions, which he discovered, he says, "by happenstance."
Growing up in Uruguay, he didn't aim to be a lawyer. He played drums in bossa nova and jazz bands as a teenager, and dreamt of coming to the U.S.
"One of my goals back then was to come to the U.S. to study music," he says. "I never thought I would be a lawyer, let alone end up in the U.S. as a lawyer. I ended up, apparently, in the right place but in a different way."
By the time he started college, though, he moved to the beat of a different calling. Or two.
"I was sort of forced into the law, wisely as it turns out, by my mother," he says. "I was thinking about signing up for law or for international relations, and I ended up signing up for the latter. And when I got back home, my mom said, 'You know what? Go back. You're going to drop international relations and you're going into law.'"
He did. Then, love happened. Twice. Or, actually, three times.
He met his wife (whom he calls "my support system"), got married at 19, and had his first child a year later. Work took priority, but school never stopped.
"I was studying law at night," he says. "I had to put food on the table, so I had to work. And then after work I would go to law school."
That's how he found his second and third loves.
His day job was at a major Swiss logistics company, as a salesman. "I worked my way through the ranks, as time went by, while I was studying law. So I was working at the company and also discovering a passion for logistics."
He was also discovering a passion for the law. So much so, that he decided to put the two together. As soon as he graduated from law school in Uruguay, the family moved to Italy, so he could get his first master's, in transportation law.
"I tried to combine both my work experience with the knowledge of law."
It worked.
DHL Global Forwarding, the international logistics and freight forwarding company, hired him to "set up an in-house law department for Latin America in Miami. And that's how I came to this country."
That's also how he came to Miami Law.
"Sort of the next step in my career was taking the LL.M.," he says, "That's allowed me to compete in the legal profession in the U.S."
It did, leading to the job at Ingram Micro. He started as director and associate general counsel for the Fortune 100 company's Latin America division, handling mergers and acquisitions, litigation, commercial contracts, employment and tax matters, and corporate governance, as well as advising on anti-bribery, export, and anti-trust compliance. In January of 2015, the company promoted him to handle mergers and acquisitions worldwide.
For others considering a similar career, he says, "Keep an open mind, travel. Languages are essential. If you are not able to communicate in one or two languages in addition to your mother tongue then you're probably going to limit yourself a little bit. Have an experience living abroad. You need that kind of full immersion to then be able to start connecting dots. Learn to learn."
The result, he says, is "never boring. It's also very challenging. But it's a function of the fact that you're breaking new ground all the time."
Betsy McCoy, LL.M. '07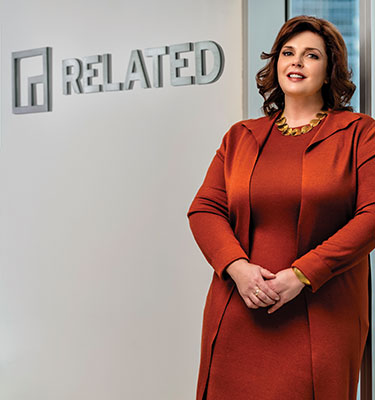 Betsy McCoy
Betsy McCoy, LL.M. '07, found her way to an in-house practice with international responsibilities through a Miami Law LL.M. as well – by way of a housing collapse unlike any the world had ever seen.
In 2005, she could see storm clouds brewing.
"I knew at some point the real estate bubble was going to burst, so it wasn't so much an if, but a when," McCoy says.
McCoy had built a Tampa practice representing lenders and developers, and she knew that real estate was cyclical. On a visit to Miami, she noticed its skyline filled with cranes. Returning to Tampa, she noticed the same thing. To her, it meant a downturn was inescapable.
"Miami looked like a post-apocalyptic re-development scene," she says. "There were cranes everywhere and towers going up at a fantastic rate. I knew Miami attracted national and international buyers, but I was skeptical as to whether there were enough buyers to support the pace of building. And, I knew Tampa did not have a market to support the volume in development there. I cut my teeth as a lawyer by representing lenders through a prior real estate market downturn and I wanted to position myself to be of value to lenders or developers when the inevitable happened."
Born in Iowa, McCoy aimed for a career in law for nearly as long as she can remember.
"My dad had been elected in the Iowa House of Representatives when he was just 25 years old, and when I was growing up he was a national political lobbyist for labor unions," she says. "I got to tag along with him once in a while when he would meet governors, senators, and congressmen. They were all lawyers. On one trip when I was about six years old, I joined my dad and took along my Barbie and Midge dolls. I sat dressing my dolls with suits my grandmother had knit. Then-Nebraska Governor (Frank) Morrison asked me if my dolls were fashion models and I recall my father, who was very quick on his feet, respond as if it were a mandate, 'No. Betsy's dolls are federal judges.'
"So, in my six-year-old mind, being a lawyer was a goal that would please my dad and I adored my dad," McCoy says.
More on McCoy
She studied philosophy and communications at Creighton University in nearby Omaha with that vision in mind. "Philosophy because it was the one degree that required me to develop critical thinking skills, and communication because what is the point of good thinking if you are not able to share it effectively?"
At the time, she says, trial work appealed to her. When her family moved to Tampa after she graduated, so did she, launching a practice of her own. She soon found herself handling litigation for the Barnett Bank Holding Company, then one of the largest networks of lenders in the state.
Then came the trip to Miami, and the unmistakable tea leaves of the coming real estate crisis she saw dotting the skyline.
She knew that loan structures had evolved. The loan documents of the early 2000s were different from those litigated in the early 1990s and before, she says. Many newer ones involved multiple layers of stakeholders, with hundreds of millions of dollars riding on the projects.
"Those changes in the lending practices were the catalyst for my election to pursue the LL.M. in Real Property Development. I knew there was going to be a demand for enforcing or restructuring construction loans and I wanted to really dig into the study of current loan documents and packages," she says. "The Miami Law LL.M. offered a curriculum that was completely on point for what I was looking for, and it was the only one of its kind in the country."
At the same time that she was at Miami Law preparing for the bust cycle in real estate, The Related Group's founder and its COO were too. She got her degree in 2007, and they asked her to come aboard for "a year, a year-and-a-half at the most" to help TRG transition through the hiccup.
By early 2008, McCoy was ahead of the rest of the pack with a strategy to defend the company against significant losses and possible ruin.
"Of course, no one could have predicted how hard the market and greater economy would fall," says McCoy. "It was nearly unprecedented."
McCoy's team litigated over 1,500 lawsuits and favorably negotiated, closed or settled another 1,500 or so. Her grand plan worked: TRG only suffered 12 or fewer judgments on the merits in court, and eight of those were due to a bad ruling in a federal court that has since been corrected by the Florida Supreme Court in an appellate case McCoy helped to strategize. Not one TRG project went bankrupt.
McCoy's days have not calmed down as the market rebounded. TRG keeps her on her toes as the company expands internationally with luxury projects in India, Mexico, Panama, Brazil, Argentina, and The Bahamas. And, as always, she is also polishing contingency plans that cover possible scenarios for the threats the real estate cycle may bring.
John McManus, J.D., '93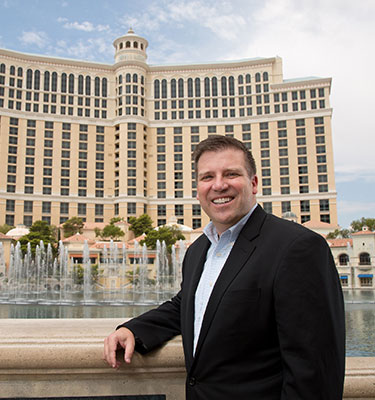 John McManus
Planning and preparation are crucial, says John McManus, J.D., '93, executive vice president, general counsel and secretary for MGM Resorts International. So is a clear understanding of the in-house counsel's function.
"You need to basically stay focused, understand that the role of the in-house attorney is to help advance the objectives of the business, and to be a partner with the business decision-makers, " he says. "I like to work in a way where I present the risks, and as long as it's nothing illegal, you're framing the legal issues so that business decision-makers can understand them.
"I think where a lot of lawyers get in trouble is where they blur that line and they think they are the business decision-maker. So I try to stay in my lane in that respect."
At MGM, he does that, providing legal advice to senior management and the board of directors. In addition to the legal department, he is also responsible for oversight of the company's compliance, corporate security, risk management and governmental affairs departments. That last means you're likely to see him testifying before officials all the way up to the United States Congress.
Getting to that position, he says, wasn't planned. "I didn't think I wanted to be a lawyer," he says, "and I certainly didn't think I was going to be a lawyer for a casino in Las Vegas."
Originally from Maryland, McManus went to Vanderbilt University for undergraduate school.
"I decided on law school when I was a junior in college," he says. "I took the LSAT just to see how I did. I did well on it, and that set me in the direction of law. I thought, 'This is something I should pursue.'"
Miami Law offered him a scholarship and, well, Miami.
More on McManus
"I said, 'I can think of worse things than getting a scholarship, plus living at the beach in Miami.'"
His aim then, he says, "criminal law. That's what was the most interesting to me in law school. I took a lot of criminal procedure and criminal classes and figured I'd be a trial lawyer, a prosecutor or something."
When he got his J.D. in 1993, though, the nation was going through a recession. "Law firms were laying people off," he says. "There wasn't a whole lot of opportunity, though I had done well in law school."
Then, what happened in Vegas made him stay in Vegas.
"I had gotten into the habit of when I was traveling in my years at law school that if I visited someplace I liked that I would look up law firms and send resumes," he says. "And I happened to be in Las Vegas and I got an interview with a law firm and got offered a job."
It may be fitting for a Vegas story, but he attributes much of the rest of his career to taking chances, and playing his cards right.
"I never did any criminal law. I started more in employment and labor law. And then went into corporate and transactional," he says. "I was at a relatively small firm but we had some big casino clients."
Three years out of law school, he got his first in-house job, at the Sahara Hotel. "They advertised they were looking for an assistant general counsel, but the position was actually general counsel," he says.
Five years later, he moved to MGM.
"I was the assistant general counsel for MGM Grand Hotel," he says, "which is just one of the properties. Then I kind of moved my way through the company's various operating subsidiaries—and then I made it into corporate as assistant general counsel in 2008."
Two years later, he became general counsel. That makes him the chief legal officer for most of the MGM's far-flung interests. That's not just gaming, either. The company's properties include condos, an entertainment company, retail outlets, most of the Cirque du Soleil shows, and, until recently when they sold it, a retail mall.
"One thing I tell law students and younger lawyers is that there is nothing in my career path I predicted. Everything I kind of thought I would do, I didn't do," he says. "If you're open to new opportunities and kind of seize them and do well, then that opens doors you're not expecting. The one thing that never seems to change is that there's always something new and unexpected."
Guillermo Levy, J.D. '00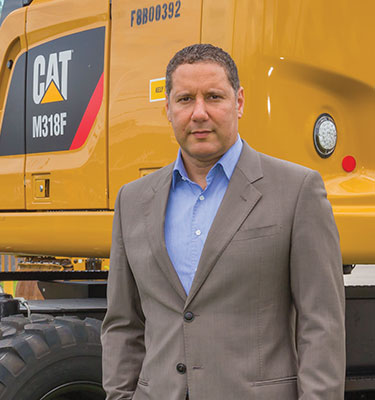 Guillermo Levy
Unexpected might describe how Guillermo Levy, J.D. '00, got into the law. But it was an important work/life decision that led him to where he is today.
Born in Colombia, Levy's family fled the country's violence for Orlando when he was 14. He went to University of Florida thinking he wanted to become an architect, "but the classes that interested me more were things with a social studies flavor."
He left UF after two years. His parents had gone back to Colombia. Levy headed to South Florida, and Florida International University, where his brother was studying. When he finished, he considered graduate school, but didn't know if wanted to end up teaching. His future wife had a much clearer focus. She wanted to be a lawyer. Levy followed her lead, even though he wasn't sure he wanted to be an attorney.
"I wish I could tell you for me that it was clear from the outset, but it wasn't," he says. "My thinking going in was that the worst possible outcome was I would graduate with a law degree that I could use and leverage probably better than any degree I would've gotten in political science, math, or something along those lines."
Miami Law hooked him.
"What happened was, I liked it," he says. "I liked the pressure of always being on, that you were going to be called upon and not want to look like an idiot. … For me that whole experience was wonderful."
He got a summer internship at Steel Hector & Davis that turned into a full-time position as an associate when he graduated in 2000. A few years in, he says, "I started thinking about, 'What kind of life do I want to have? Do I want to become a senior partner, which usually entails working nights and weekends and not seeing your family generally for a big chunk of your life?'"

The answer was no. He wanted "an in-house job with a more international practice."
More on Levy
It took a stopover at another firm before he got it, but six months after leaving Steel Hector, he wound up at Caterpillar Inc., the world's largest manufacturer of earthmoving machinery. He started in 2005, as counsel for its Latin American and Caribbean division, providing legal support for complex commercial transactions in the large power generation field, including equipment sales and engineering, procurement, and construction projects throughout the region.
In 2011, the company sent him to Geneva to do that, and more, with the team dealing with its network of independent distributors throughout Europe, Africa, and the Middle East. Another promotion to senior corporate counsel brought him back to Miami last year, to work with the company's cutting-edge digital initiative—what its CEO calls "Smart Iron."
Partly, that involves autonomous driving. "But that's just sort of one aspect," he says. "Another relates to using the data coming off of the machine to predict failure… We want to get to a point where by analyzing the data across multiple machines, multiple territories, we can pretty much predict when something is going to happen, so we could alert the owner of the machine.'"
It's a goal of global proportions.
"You would be hard-pressed these days to go anywhere there is construction, mining, or power generation and not see one of our products. We also make locomotives now."
His experience at Miami Law, he says, made what he does now possible.
"My class," he says, "was a combination of people from many different backgrounds—locals, international folks, folks from different parts of the U.S. Culturally as well. And that's basically what the world out there looks like. So if I can say anything it's that, to me at least, UM law and the people that I met there, from the professors that taught to the students are similar to the world we live in today. And to be able to relate, to learn from, and to learn with those people is part of the skills that you need in order to succeed."