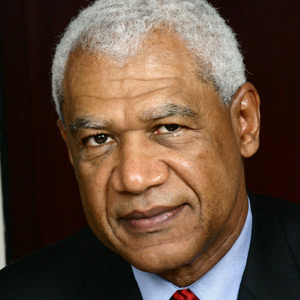 Miami Law alumnus and retired attorney George F. Knox has been appointed to serve a three-year term on the board of directors of The Florida Bar Foundation, a statewide charitable organization whose mission is to provide greater access to justice.
Knox had previously served on the Foundation's board from 2006 to 2012.
Founding partner of The Knox Firm in Miami, Knox was designated a Legal Legend by the History Miami 11th Judicial Circuit Historical Society, received the Miami-Dade Community Foundation's James W. McLamore Outstanding Volunteer of the Year Award, and received the Miami-Dade County Bar Association's Mario P. Goderich Legal Ethics Award. He served on The Florida Bar Standing Committee on Professionalism and chaired The Florida Bar Local Government Section. A 1973 graduate of Miami Law, he was also honored at the law school with the Henry Latimer Professionalism Award.
He has served as a visiting faculty member at the Florida International University College of Law and director of its Non-Litigation Advocacy Programs within the Center for Professionalism and Ethics. He has been a member of the Wilkie D. Ferguson Bar Association and the Florida Chapter of the National Bar Association. During his previous tenure on The Florida Bar Foundation board, he served as a member of its development, legal assistance for the poor/law student assistance and Medal of Honor Awards committees.
Knox, whose term on the board began July 1, is a Fellow of The Florida Bar Foundation.