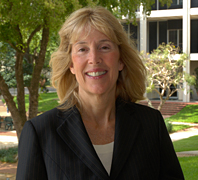 With the start of the new fiscal year in June comes the transition of leadership in the Law Alumni Association. Jaret Davis, JD '99, who served as president during the 2013-2014 academic year, will step down as President of the LAA, and become Immediate Past President.
Patricia Redmond, JD '79, a partner at Stearns Weaver and Director of Miami Law's Eleanor R. Cristol and Judge A. Jay Cristol Bankruptcy Pro Bono Assistance Clinic, becomes President on June 1st.
"Being President of the Law Alumni Association has truly been a privilege," said Davis, who is the Co-Managing Shareholder at Greenberg Traurig's Miami office. "Interacting with the faculty, the administration and, of course most importantly, the students gave me an opportunity to gauge what were the most pressing issues facing our School of Law."
Davis graduated magna cum laude from Miami Law where he was a member of the executive editorial board of the University of Miami Law Review. He also served as a member of the Moot Court Board, was the Catsman Fellow for the School of Law's Center for Ethics and Public Service and the first African-American Chief of the Iron Arrow Honor Society, the leading honor society at the University of Miami.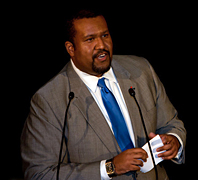 "Of even greater value, however, were the discussions regarding looking-forward," said Davis of his year-long role as President. "How do we take an already great School of Law and convert it into a thought leader for the 21st Century in terms of both the production of legal scholarship and interaction with a legal profession, which itself is in a great state of flux? How do we enhance the connectivity between our alumni base, our faculty/administration and our students? These were the questions we wrestled with this year and these are the questions that will drive the dialogue for the next few administrations for the Law Alumni Association."
Redmond looks forward to taking over the reins from Davis and leading the over 18,000 active members of the Law Alumni Association. As director of the Bankruptcy Clinic, she helps students offer pro bono legal services to low-income individuals who are dealing with bankruptcy. Under Redmond's leadership, the Bankruptcy Assistance Clinic earned the Put Something Back pro bono award from the Dade County Bar and Legal Aid Society in 2008. Additionally, she has coached several moot court teams at Miami Law to great success over the past decade.
"My year will be dedicated to immersing students into the legal community, continuing the coffee connector program with the goal being to facilitate jobs for students and to encourage alumni to adopt a Legal Corp student," said Redmond.