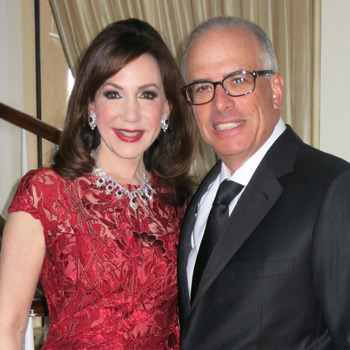 A gift from University of Miami Board of Trustee member, co-founder and president of Hollywood Media Corporation, and Miami Law alumna, Laurie Silvers and her husband, Mitchell Rubenstein, will establish two scholarships supporting students at the University of Miami School of Law. Silvers and Rubenstein have generously provided this gift in support of Momentum2: The Breakthrough Campaign for the University of Miami.
"I believe that great education creates great opportunities for our students," Silvers said. "We can attract the best students if we have scholarships to help them afford their education and can also offer them distinguished, world-class professors. That is what I am trying to accomplish through my past and present gifts."
Silvers and Rubenstein are dedicated supporters of the University and the law school, having previously established the Laurie Silvers and Mitchell Rubenstein Endowed Distinguished Professorship. Silvers also serves on the UM School of Law Momentum2 Committee, the Dean's Council, the School of Law Visiting Committee, the Heritage Society, and has sponsored the We Robot Miami Law Conference. Their contributions have included support for other areas at the University of Miami: the School of Education and Human Development and University Athletics.
"Laurie and Mitchell have made another wonderful commitment to the law school. I am especially grateful for the thoughtfulness they have put into structuring this scholarship gift," said Dean Patricia D. White. "The gift provides both current funds to enable the law school to recruit and retain the best and the brightest students today and an endowment component that allow us to provide perpetual support. We are enormously fortunate to have them as friends of the law school."
In addition to Silvers being a double alumna, two of the couple's children are Miami Law graduates, and their third is a Ph.D. candidate at UM in Psychology.