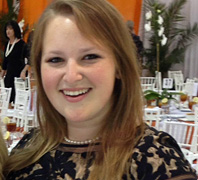 This summer, Miami Law students are advocating for change in our nation's capital at The Arc's National Center on Criminal Justice and Disability. Rising 2L and Miami Scholar Alexandra Rothman is interning at The Arc, a non-profit organization advocating for and serving people with intellectual and developmental disabilities and their families.
"During my time at The Arc so far, I have learned that there is currently no substantial resource available for criminal justice professionals on how to assess and deal with people with intellectual and developmental disabilities that enter the criminal justice system," said Rothman. "As a result, a person with these disabilities will too often not be afforded the constitutional or statutory protections that are fundamental to our society. " As an intern, Rothman hopes to create a national database of the resources collected this summer.
Rothman secured her place at The Arc with the help of Miami Law's HOPE office and Assistant Dean Marni Lennon, who encouraged Rothman to think outside of the box. "This internship is not a standard legal internship, but a chance to use the skills I have learned from my first year and apply them in a non-traditional legal setting, "explains Rothman.
And Rothman is not the only 'Cane creating change at The Arc right now. She is working side by side with Miami Law alumna Kathryn Walker, who graduated in December 2013. "Kathryn has a fiery passion for helping others that is extremely contagious."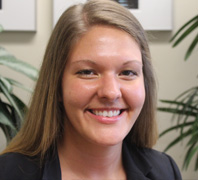 Walker, who was a former Miami Scholar and has a Master's in Public Health, is a fellow at The Arc and is currently working on several projects, from webinars to developing a training curriculum and creating PSA's. "I think the most exciting thing I'm learning is that people really do want to address the shortcomings in the criminal justice system for people with disabilities," said Walker. "People are excited about the information we're providing and there is definitely hope on the horizon for positive change."
Walker too credits Miami Law's Miami Scholars program and HOPE Fellows program for helping her explore being a "disability rights attorney. "In addition, both Assistant Dean Lennon and Susan Stefan, who taught my disability law class, have been friends and mentors to me as I begin my career."
And now Walker is the one in the mentor position. "My working with Kathryn is showing me that there are many ways to use a law degree and it is enlightening to see how she applies her legal education outside of the typical legal practice," says Rothman.
While relatively early in her career, Walker is doing her best to introduce Rothman to attorneys in Washington D.C. from all kinds of different backgrounds. "We're talking to people from DOJ, HHS, and she went with me to the IACP focus group as well. I keep reminding her that there are a lot of uses for a law degree and that our specialized legal training makes us valuable advocates."
While Rothman is still not sure what she will do with her law degree after school, she is certain it will be used to help others. And Walker advises current students to find something they are passionate about and then find others who have been working on the issue for many years and use the Miami Law network as a foundation to build your contacts. "Our network is strong and it is unbelievably exciting to be able to call on successful professionals who are excited about my work!"